What If You Wanted to Become a Football Coach?
A career as a football coach is something of a fantasy for many football fans, often lived through Football Manager or career mode on EA Sports FIFA. In reality, due to lack of good opportunities, investment and initiatives from the relevant authority and even lack of effort on our part, this fantasy is difficult to bring to fruition.
However, if someone did try their hand at becoming a licenced football coach in Bangladesh, what would that be like?
Bangladesh Football Federation (BFF) is under Asian Football Confederation (AFC), and to be a coach in Bangladesh, you need to be licenced by AFC. There are four types of coaching licences one can obtain: "D", "C", "B" and "A" licences; starting from a D Licence and then working their way up to A.
To get started, a CV needs to be submitted where previous experience regarding football is mentioned, with an application letter where the reason for applying is mentioned. Some sort of playing or working experience in football teams or at local academies and a recommendation letter from a coach or academy should be included as proof of your work experience. This will give a greater chance at being called for selection.
Nishitangshu Datta, a 24-year-old Criminology student, applied and went through the process and is currently a C Licence coach. Speaking of his experience on applying for the licence, he said, "It took a lot of time. I applied for the coaching certificate in June 2019 but my program started in August 2020 and ended in October 2020."
The documents need to be submitted in person at BFF House in Motijheel, Dhaka. After applying for the D Licence and the call for selection, the candidate has to go through a course which has a theoretical and practical part. After the course is finished, a licence exam takes place, and depending on the result of the exam, the licence is issued.
The D Licence makes one eligible to be a coach at local/grassroots level and as the "C","B" and "A" licences are obtained, coaching at a higher level becomes possible. An "A" licence is the requirement for being a Bangladesh first division coach. This licence also enables the individual to hold other jobs like being a trainer at institutes like local sports academies or sports trainer at schools and colleges.
After overcoming all the hurdles and managing to be a licenced trainer, what opportunities await? Not a lot, it seems. One reason people never consider doing this kind of job is lack of jobs with good pay.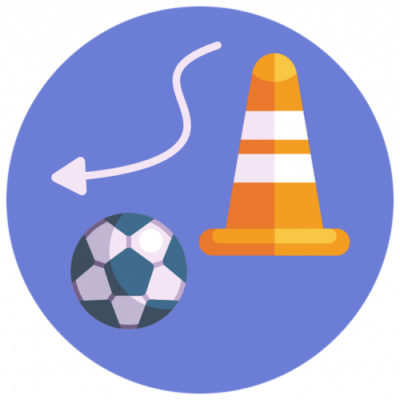 It's even tougher to get jobs if you don't have any sports background, as Nishitangshu explains, "I am not involved in any football-related job now. There is a lack of football related jobs in Bangladesh. Also, if one doesn't have any professional football career, he faces more problems in finding a job as no team or academy wants to appoint him if he has no professional playing career."
In Bangladesh, the truth is there is a lack of licenced coaches available at the grassroots level. There is a clear lack of direction and planning when it comes to helping our young football players and the local young talents aren't getting proper training to polish their skills and grow as a better footballer.
In this regard, Nishitangshu said, "The development process of young players at the local level is very bad. Many of the rural coaches are not qualified for the job. Often, there is no difference in training for a player who is 7 years old and who is 17 years old, which ultimately makes the training session useless and worthless."
Ultimately, the truth about the football coaching scene in Bangladesh is that it's not an attractive professional option for many. As a football fan, it's very sad to see the current state of Bangladeshi football. We support international teams and clubs but the truth is there is nothing like supporting your own country. I still remember the World Cup qualifying away match against India where we almost won and I never felt so happy after a football game.
Even though the situation is grim, the youth of Bangladesh needs to step up and help football grow. Many fans might have gone past the age when we could have become a football player, but we can still help in other ways and by being a local trainer is the best way you can contribute.
Tamjidul Hoque likes to watch premier league and talk about football. You can talk with him at tamjidulh@gmail.com