Two Bangladeshi winners announced at Global Youth Awards 2022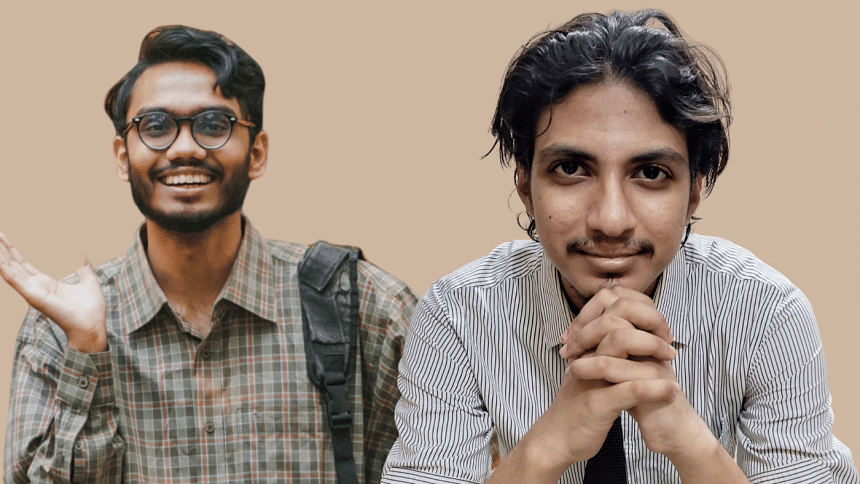 Murshidul Alam Bhuiyan, founder of Team Bertho, and Sm Sammam Sakti Ibn Sahadat won recognition at the Global Youth Awards 2022.
Murshidul Alam Bhuiyan won the Global Youth Awards 2022 for "Innovation in Education" in recognition of his work with Team Bertho, an organisation he established. Founded in 2016, Team Bertho is a global platform that gathers and publicises stories from a diverse demographic of people. Through these stories, they aim to provide the knowledge and the tools necessary to ensuring sustainable living all around the globe.
Team Bertho is an organisation made up of 17 core members, and multiple volunteers. They share one common goal – to change the course of education towards a direction closer to life, and build a community of empathetic human beings who live, learn and share in order to make meaningful psycho-social and emotional contributions to themselves, and the society.
Sm Sammam Sakti Ibn Sahadat won the award for "Change in Education". He was recognised for his work providing free education for children in need. He has donated food, books and resources, and his project "Education for All" is currently running in five underprivileged countries. During the Covid-19 crisis, he provided an emergency solar powered ambulance, and handed out masks for those who needed them. He also arranged a plasma donation campaign, providing plasma therapy for those suffering with Covid-19. He has also undertaken tree-planting initiatives all over Bangladesh and even in India. 
The Global Youth Awards 2022 is organised by RoundTable Global, which is "an international award-winning learning and development organisation dedicated to bringing Planet Conscious and Symbiotic Leadership to the world".
The awards were created to change the narrative around young people, focusing on the brilliant and innovative things that they are doing to change the world, rather than the few that are anti-social or destructive. It is run by young people for young people to show them that they are capable of anything they put their minds to when supported.
The winners of the Global Youth Awards 2022 will be given the opportunity to become part of the RoundTable Global Youth Ambassadors/Collective for 12 months, and access to all their ambassadors, global goal projects, events, mentoring and training. The winners are also invited to support the design and delivery of the awards in the following year.