The emotional rollercoaster of watching "Taare Zameen Par" as an adult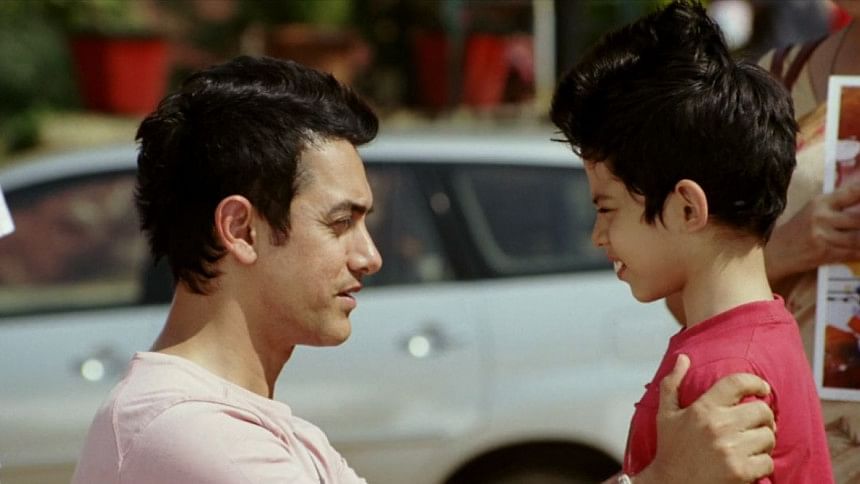 Amidst all the latest movie releases storming Bollywood, sometimes you just have to sit back, cut the noise out, switch on the TV for a classic, and lose yourself in a roller coaster ride of nostalgia. Sometimes these rewatches can even make us rethink our childhood entertainment choices while still ensuring an enjoyable movie experience.
However, Taare Zameen Par made me rethink and reminisce about my childhood with its sentimental value. Watching it years later as a mature individual, I fully realised what I naturally failed to as a child.
Released in 2007, when Bollywood thrived off its established romance archetype, Taare Zameen Par advocated for a different cause. Featuring our dyslexic child protagonist, Ishaan Awasthi, the movie successfully advanced a message that wasn't unknown but untold at that time in Bollywood.
Previously, I had this misconception that the movie focuses on the representation of neurodivergent children only. However, the movie stays true to its name, highlighting all children for who they are: budding individuals who thrive off their creativity like stars on the ground. The movie's approach to that concept is something that resonates with adults and children alike.
The struggle of being misunderstood is one that we may have to deal with in different stages of our lives. This can begin in our childhoods when we are unequipped to properly cope with it. Parents and schools furthermore contribute to it by applying pressure based on their one-sided viewpoint of our activities. The gut-wrenching pain of Ishan as he gets thrown into an environment where he's unwelcome for his supposed flaws resonated with me a bit too well. However, the movie presents the gap of understanding between adults and children without entirely antagonising any character. By the end of the movie, my heart wished for every child to have their own Shankar Sirs to support them during their hardships.
The music sequences are the dark horses of the film. There were no songs that were added as mere music video breaks, rather they felt like spaces of fresh air designed in alignment with the impressive cinematography and storytelling. The songs perfectly captured not only the film's emotions but its distinct artistry as well.
The joy of childhood is perfectly evident in the movie, which made my heart feel the warmth of my own memories carefully slipping in. The pleasure of those lost days where we all would mix in with groups, laugh, and enjoy our time together, not knowing exactly why. I felt it vividly expressed, especially through the "Art Mela" arc.
Lastly, the film exquisitely portrays the love of a mother and her struggles as a housewife, something my mother pointed out as a very relatable perspective of it during the rewatch.
For a movie released 16 years ago, Taare Zameen Par remains timeless and relevant even in this day and age. Not only did the actors confer an award-winning performance, but the direction and production of the movie are equally as powerful. Taare Zameen Par is a conspicuous reminder of our childhoods and how it moulds us into the stars we all are today, shining ever so brilliantly.
Shaikh Sabik Kamal needs to stop changing his blurbs every now and then. Do tell him which of his blurbs you like the most at [email protected]