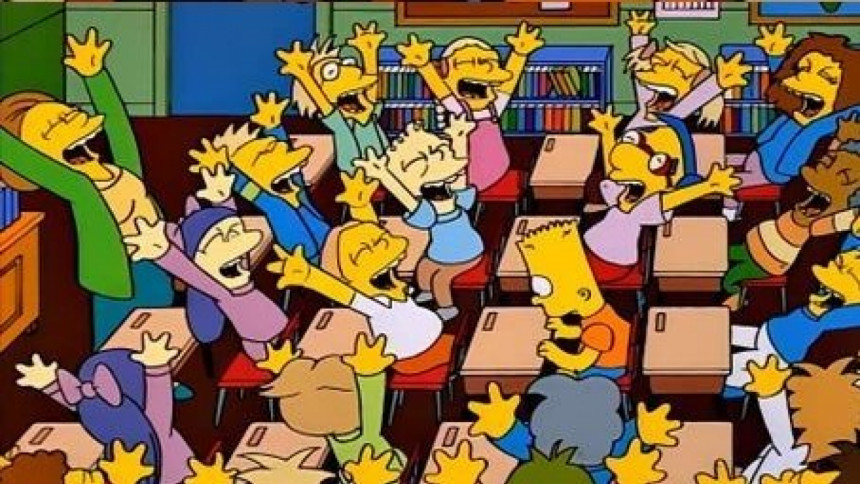 Mirror mirror on the wall, who is the funniest of them all? You? In that case, it may be a difficult attribute to maintain on account of the following:
Your humour is expected to break awkward silences
When present at certain social gatherings, one or two awkward silences may occur. Usually at times such as these, after a few seconds of silence, the guests may look to you for a solution, as though you're a vending machine that pops out jokes on demand, but for free. Either pay me in cash or gratitude, please.
It can be difficult to get your point across
Do you add random jokes to general conversations? Have you ever laughed while mentioning that you're going through stressful times? Welcome to the club. Similar to the boy who cried wolf, constantly being funny desensitises people to your emotional state, and can take their attention away from the message you are trying to convey.
People may automatically assume you understand/make all forms of jokes, including puns
God forbid you cannot come up with puns, what sort of a comedian would that make you? It is similar to walking into a bakery and not finding chocolate cake, being able to sketch but not paint; it is as though you are absolutely not permitted to have a talent unless you possess all forms of the said talent.
You may be asked for ideas on how to be funny
Let us be honest here, if you find yourself googling how to be funny, chances are you are not funny. No number of YouTube tutorials or how-to articles can suddenly force an inherent quality to develop overnight.
People may steal your jokes
This should count as intellectual theft, in my opinion. While some jokes come to you spontaneously, others require thought and effort. Hearing a friend repeat a joke you made whether in person or on paper with no nod of appreciation to you or without your permission to repeat it, can have the potential to break friendships. In my opinion, if you steal my joke, appreciate that there is no such thing as a prison for fake clowns.
You may seem insensitive
As mentioned before, sometimes your humour can be a defence mechanism to hide emotions you do not want others to see. Spontaneously cracking jokes in serious situations to prevent yourself from having a mental breakdown or to help others feel better may make you seem slightly insensitive at times. As if coming up with anecdotes was not hard enough, now it has the potential to damage your image. Human beings are so complicated.
If you are funny, it is both a gift and a curse. Use your gift of humour wisely and appropriately, and give yourself a pat on the back for your efforts, because they will most likely go unnoticed anyway.
Bushra Zaman likes books, art, and only being contacted by email. Contact her at bushrazaman31@yahoo.com