Striking a balance between mocks and self-study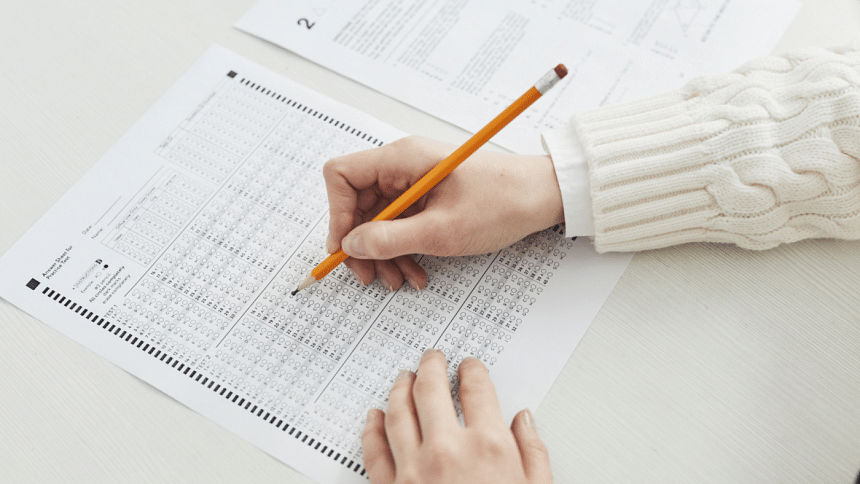 With the next session of exams right around the corner for English medium students, mocks are coming up hard and fast. But here's the catch – are we ensuring that we actually learn something instead of running around for mocks?
To maximise the learning output, students should take a methodical approach while sitting for mocks. Therefore, taking adequate time to think about a proper schedule, instead of immediately agreeing to one given by teachers, is crucial. A lot of factors should go into consideration while making mock routines.
As a rule of thumb, it's best if there are no more than three mocks per day. In that way, students can get ample time for self-study. Regardless of a student's academic strengths, a portion of the day should be devoted to revising notes and solving question papers. These are essential to clear the concepts and enhance critical thinking skills.
The mock schedules should be balanced, too. There is no point in sitting for four or five mocks every day if there isn't enough time to revise the topics. If anything, it's detrimental because the eventual grades might pummel and shatter the students' confidence. Losing confidence in these crucial times will have an adverse effect during the actual exams, as the examinee might overthink and forget the most basic concepts. 
To avoid that, talking to teachers can help to convince them about preferred approaches and the need to devote time to self-studying. Not only would it allow a favourable mock routine, but it will also ensure that the students' academic shortcomings are addressed in time for the exams.
Once the mock schedules are sorted, time must be used wisely. Getting a relaxed schedule does no good if time is ultimately wasted instead of utilised. At home, the topics to tackle can be divided according to their difficulty levels, starting with the toughest ones first as they need the most time and effort to fully master. 
Solving question papers will be a big part of the self-study drive. They allow students to get familiar with the question pattern and the answering techniques examiners expect them to display. But that doesn't mean solving 15 years' worth of question papers will secure top grades. From personal experience, I have seen the question papers get repetitive after solving five years.
Additionally, there are many redundant questions in old papers. Some variants are easier than others, and if the students feel confident enough, these papers can be skipped. Practising seven years' worth of question papers should be more than enough to get a good result in exams.
If you fully focus on your studies and solve a certain number of question papers, chances are high that you will find the mocks repetitive and even redundant.
Not only does it free up more time for self-study, but allows time to relax. Getting proper rest is essential for performing well in exams. There should be a balance between studies, mocks, and rest. That way, the brain will be able to function optimally and ensure the best results in these exams.
Inqiad is the CEO of Rashford FC. Contact him at [email protected]