Exploring platonic love in pop culture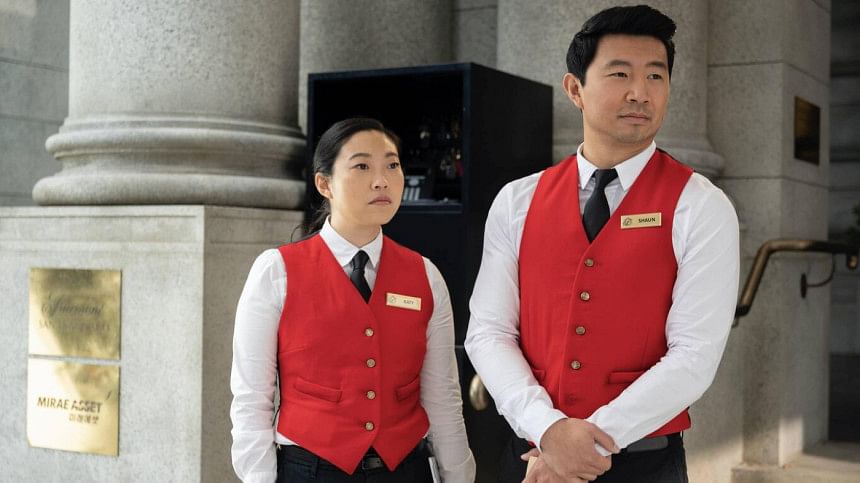 Marvel's Shang-Chi and the Legend of the Ten Rings has one of the best portrayals of a genuine and relatable friendship. The platonic relationship that Simu Liu's Shang-Chi and Awkwafina's Katy had in the movie felt very natural. This was an exceptional representation coming from Marvel for three reasons.
Firstly, almost all previous Marvel movies with a male lead always had a romantic love interest for the protagonist. Secondly, the platonic relationship in Shang-Chi featured two heterosexual people of the opposite gender.
Finally, the protagonist's friend, Katy, actually had an essential role in the film apart from just being the emotional punching bag for the protagonist.
The problems of Marvel's previous portrayals aren't exclusive, they've existed in a lot of other films too. In most of those cases, the portrayals didn't feel authentic. The friendships felt one sided where the protagonist runs to their friend only for emotional support or free therapy.
In fact, there is barely ever any dialogue about how bad a platonic breakup can be, but a romantic breakup probably means the end of the world for the protagonist.
Love is happiness, warmth, comfort and responsibility. In essence, love is universal. So, it's erroneous to reduce this expression into the confines of romantic love only.
Because popular media has done so for a long time, this has promoted the notion that having friends and family will never be enough, and for someone to feel truly fulfilled in life, they have to have a romantic relationship.
After all, the obligations one feels when they get into a romantic relationship apply to platonic relationships as well – being there for each other, comforting and confiding in each other, sharing sadness, missing their absence, and lots of hugs.
Even in real life, we have non-romantic relationships that are just as comforting. So then, why is there such a disparity between reality and film?
The answer is very simple. It's easy to sell this idea. Our personal insecurities and doubts about our own relationships lead us to gobble these ideas up, thinking maybe we too will finally be fulfilled after we find true love.
Don't get me wrong. A romantic relationship could definitely be something essential for somebody, or even for everybody. But that itself shouldn't define one's happiness, nor should it mean a good platonic relationship is any less fulfilling.
A good example is Ron and Leslie from Parks and Recreation. These characters understood each other on a different level despite Ron seeming cold and standoffish. Abed and Annie from Community and Thena and Gilgamesh from Eternals are also great representations of going above and beyond for a relationship that is not romantic.
Thankfully this representation is increasing. With more amazing portrayals such as Sex Education's Otis and Eric, where the two best friends are equally accepting of each other and share vulnerable moments, surely, we're heading in the right direction of representation.
Remind Tanmoy to drink water at [email protected]