Things you shouldn't miss about school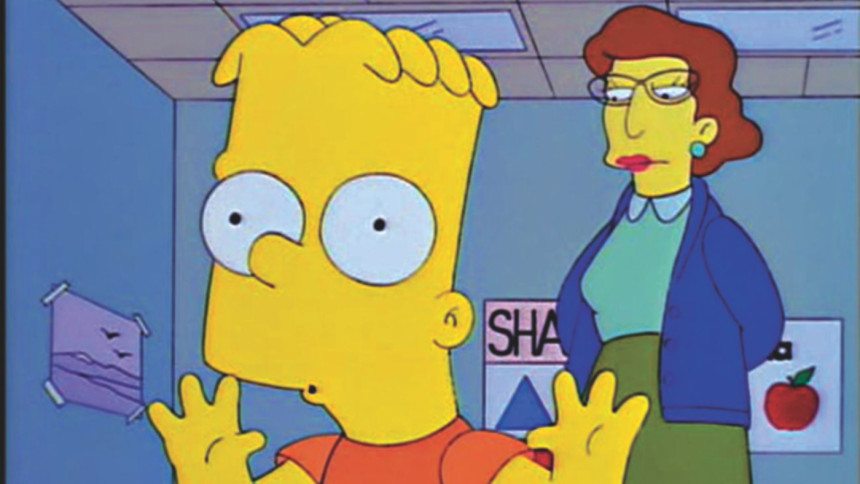 If you are someone who is done with school and still reminisces about the old memories for the sake of nostalgic pleasure, you should take notes from this article because we all know that your 'school kid' version dreaded many things about school despite repeating often how you took that life for granted.
Here are the things you shouldn't miss about school because they, most certainly, didn't promise you a good time.
PARENT­-TEACHER MEETING
Ah, remember the consequences  your poor brain used to imagine whenever you thought what if your parents had complained about you to the teacher or vice versa? Well, good for you if time is making you only nostalgic about it but some of us still have to live the reality.  While it's really not that much of a concern to the toppers in class, it is a very tension filled episode for those with strict parents and... unexpected grades.
BEING FASHION POLICED
It might have played its role in creating a friendly bond with some teachers or at least making you noticeable to them because they always knew you as the unruly one, but it meant having to conform to the dress code and not appear fine as you did in other attires, outside school. That also meant failing to appear lovely in the interested gender's vision. So you shouldn't be spotted saying, "I miss XYZ Tentacion Sir rebuking us for wearing full sleeve shirt during summer" because it would simply be an unfair statement to your feelings as a young teenager. 
THE SAD HOURS SPENT IN DETENTION
All the 'Importance of Discipline' essays you had written, the chairs that you had sat on, the fan that had stirred the air above you, they don't remember you at all and you shouldn't too. There are new kids in the room now, who would be forgotten by them soon as well, and in the future, they might reminisce about the idea of being detained which they too, should not.
LONG LINE(S) IN FRONT THE CANTEEN
Canteen food deserves a place in the shelf of nostalgia, but the battle that led you to it does not. Your perfectly polished shoes got ruined on which you couldn't see your reflection for the rest of the day. You sweated like crazy and the wet patches on your shirt made it very awkward.  You fell behind because apparently another line had bled into yours. You repeatedly asked the manager to bring you that drink but he had neglected you all the time, and everyone saw it. Embarrassing.
BEING ASKED TO SOLVE A PROBLEM
I really find it necessary to sleep for a certain period of time in class, but since things are not designed that way, a punishment follows eventually if you're spotted open mouthed, eyes closed, on your textbook.  The punishment includes mainly answering a question based on the relevant topic. Times like this didn't go well for everyone as the failure included temporary embarrassment and just another reason for the teacher to taunt saying, "Why are you sleeping now? What did you do all night?"
BEING THE CENTRE OF A RUMOUR
Everyone read the fiction based on you that someone sent to the school yearbook. It seemed like reality to them. They roasted you and even remembered you because of that very rumour. Some even got a bad first impression. You encountered them, trying hard to snatch the words from their mouths but that only made the rumour seem truer.
Have I succeeded in making a case against involuntary human feelings?