What your favourite book says about you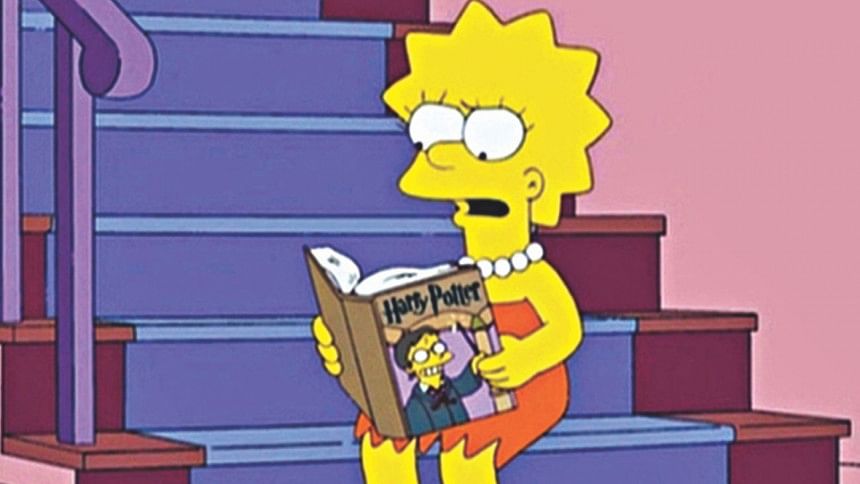 Move over Buzzfeed, with your "what flavour of vegan gluten-free cookie are you" quizzes. It's time for some real introspection. Today we're going to be judging each other based on our reading habits. Get ready to have a stranger tell you what your favourite book says about you. Hint: it's nothing good.
ELEANOR AND PARK, RAINBOW ROWELL
There is no pot of gold at the end of this rainbow.
This book is perfect. If you're twelve. Anyone older than twelve who unironically enjoys this should invest in a high-quality pacifier. I hear there's a discount on amazon, in case you want them cheap. Liking this book also makes you a hopeless romantic, and not the good kind. You should really get a dog or something, because real life will never provide the type of unconditional love you desire. Actually, you might even scare dogs away with how clingy and needy you are. Back off, dude. Let the dog breathe.
FIFTY SHADES OF GREY, E.L. JAMES
I am judging you for the torture you like to put yourself through. Not the themes the book deals with, but the indescribably badly-written prose. How you managed to finish the book without dislocating both retinas remains a mystery to me.
The writing in this really is incredible. Here are some exhibits:
"Never trust a man who can dance."
"I am going to have coffee with Christian Grey... and I hate coffee."
"Laters, babe."
The last one is my favourite, so evocative is the usage of language. This novel is sure to win the Nobel Prize in Literature sometime down the line. If this is the kind of thing you like, then you should probably get into gaming too. I hear there's this great game called Dark Souls that should fit all your needs. On a more serious note, if you ever invite friends, relatives or random strangers over, remember to keep your basement door locked.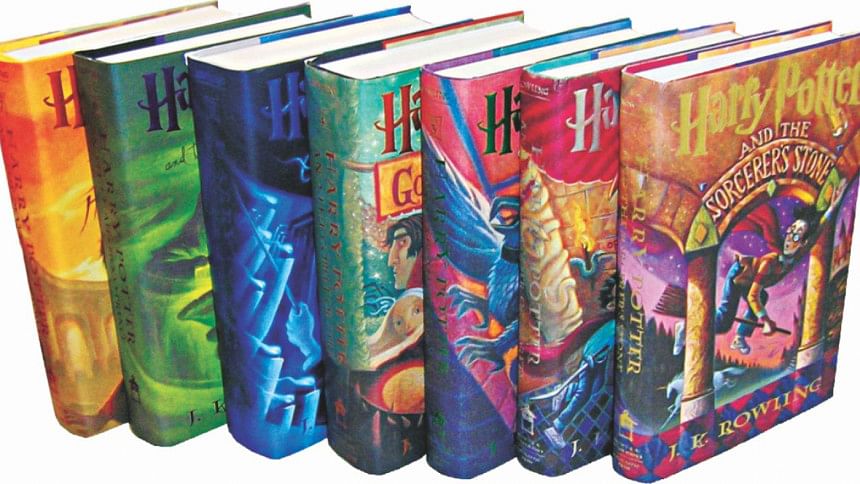 HARRY POTTER AND THE (FILL THIS PART WITH SOME RANDOM GIBBERISH), J.K ROWLING
If you want to believe in magic so badly, just imagine yourself ending the educational year with a good grade. You probably imagine that already, since you're so gullible. I mean, you'd have to be to actually follow the plot from start to finish and not have major doubts. Every few books new elements are introduced to conveniently fill some plot holes, and yet you eat it up like the second serving of kacchi at a wedding. Rather than expending so much imagination believing fictional places (like the United Kingdom) are real, you should spend more time getting in touch with reality.
Loving any of the harry Potter books also means you worship J.K. Rowling. In your eyes she can do no wrong, and her creations are beyond reproach. Good job dummy, now J.K. can't write any better because of the lack of constructive criticism. As punishment, you should read the novels she released under the penname Robert Galbraith. Enjoy.
Also has no one noticed the irony of J.K. making fun of Rita Skeeter when she's basically her online persona?
LOOKING FOR THE FAULT IN OUR PAPER TOWNS ALL THE WAY DOWN, JOHN GREEN
This is not an acceptable mode of "Going green". John Green's books are like concentrated doses of Rainbow Rowell's, but with the added benefit of "quirky" characters. If the characters you relate to are trying so hard to be unique, God only knows how ordinary you are. Not being special is okay, you know. You don't have to memorise people's last words to be different. That's just creepy.
If your favourite book is "The Fault in Our Stars", I have some bad news for you. The plot is almost identical to "Looking for Alaska". For someone who loves reading about "different" characters, it's a shame your favourite books are anything but.
TWILIGHT, STEPHANIE MEYER
This is just a dead meme at this point, please stop.
ERAGON, CHRISTOPHER PAOLINI
This would be as bad as liking Harry Potter, except Harry Potter was somewhat original. This is just a rehash of material stolen from all high fantasy series, joined by some very poor writing. There's next to no character development in Eragon's world, so one-dimensional characters are all that you get. It's kind of sad that you're content with reading about walking, talking clichés.
Your imagination is next to non-existent if the story of magic swords, dragons, and "chosen ones" captivates you. Please get some help. Stop holding stories written by fifteen-year-olds in such high regard. So pathetic.
I would know, since Eragon is one of my favourite books as well.