Good pizza right at your doorstep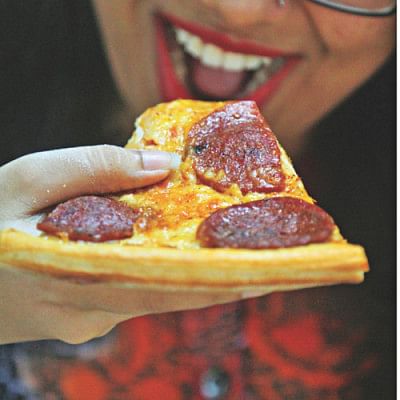 Chilling at home and want some pizza delivered? I don't know about you, but I surely would.
Pizza Factory doesn't have its own restaurant, but they deliver pizza. You can check out their menu from their Facebook page and call to order. The pizzas come in two sizes – Regular (12 inches) and Large (16 inches). So the other day, we (at SHOUT) decided to try it out. 
We called and ordered one large Pepperoni pizza, and one large Capricciosa Pizza. They were priced at Tk 1000 and Tk 1350 respectively. The pizzas were delivered well within the promised time despite the traffic and were still quite warm when we opened the boxes. So two thumbs up for service. 
Now, about the pizzas. Visually, both pizzas score good points. They looked succulent, with a proper balance of colours depending on the ingredients, and overall looked appetising. 
The pepperoni pizza contained a decent amount of spicy beef salami but fell a little short on the mozzarella. Though it was a tad sour for my taste, the classic taste of a pepperoni pizza was retained with sufficient chilli that suits the average Bangladeshi taste buds. Pizza Capricciosa, though, was a complete delight.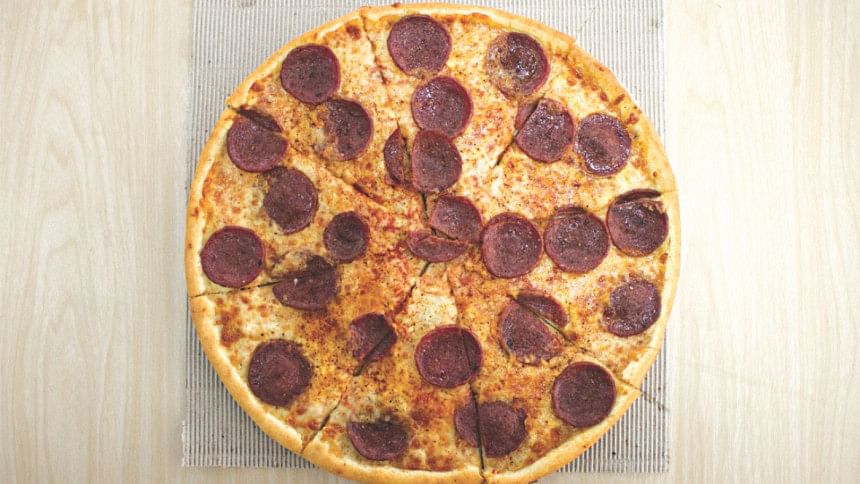 We could taste the flavours of all its major ingredients like smoked beef, artichokes, white button mushrooms and black olives. The amount of mozzarella cheese on it complemented the flavours. Each pizza contains eight slices, and can easily satiate the hunger of a party of four. 
On the downside, we unanimously agreed that the pizzas didn't contain much of the homemade tomato sauce that the menu promises. The base of the pizza had too much flour that gave an unwanted dusty after-effect on the hands and the tongue. Similarly, there was excessive oil on the pizza to our dismay. 
Pizza Factory offers a range of pizzas other than the ones specified, including Tandoori Pizza, Pizza Tuna, Quattro Formaggi, Meatball Pizza and Pizza Aria. All the pizzas are reasonably priced if you consider the size of the pizzas; the regular sized ones range from Tk 600 to 800, and the large ones fall between Tk 900 and 1350. However, they also have a range of panini sandwiches, consisting of tuna, aubergine, chicken and pepperoni, and all cost Tk 500. They will even bring you cold drinks if you order.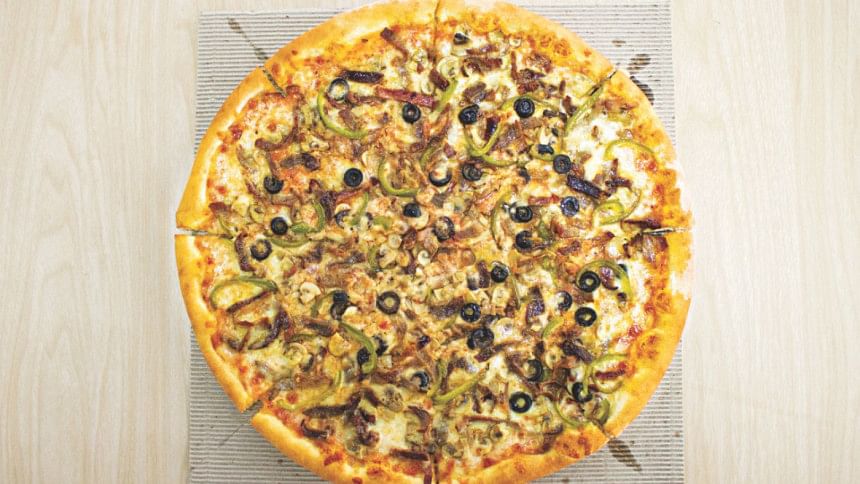 If you cannot choose which pizza or panini you'd like to have, you can ask them for suggestions while placing the order. They'll let you know which ones are the most popular. Pizza Factory delivers all around Dhaka during the off-peak hours. During the peak hours, they deliver to Dhanmondi and adjacent areas. Delivery is free for those living in Lalmatia, Dhanmondi and Mohammadpur, but not for other zones. 
Pizza Factory, although not a real factory, is what you need when you're craving pizza but are just too lazy to get out of the house. Be it taste or service, Pizza Factory's home delivery is not a disappointment. 
To order, call 01755660170 between 11AM and 11PM or visit their Facebook page at www.facebook.com/pizzafactorybd 
Food: 7.5/10
Service: 9/10