Why not learn a foreign language?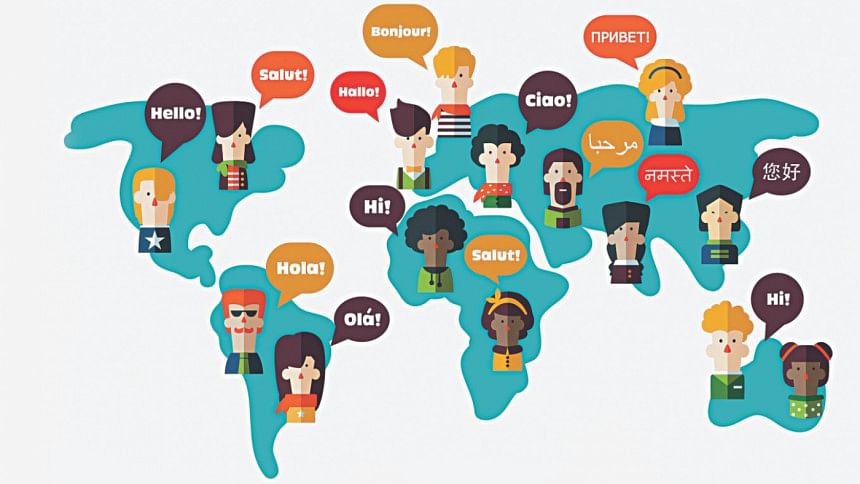 Being a bi/multilingual is like owning a linguistic superpower with which you can upgrade all aspects of your life - be it your career, higher education or social life. With globalisation consuming us into its bubble, the prospects of international languages are becoming more lucrative and profitable. But we know all of that already. Below, I will pen down the more interesting parts of knowing a foreign language.
Ace your dream job or university overseas

Nowadays, renowned universities and career paths are demanding of multiple linguistic prowesses. With the inflated competition due in this era of Internet, it is likely that all the qualities that you have listed down so meticulously is included in Raju's CV as well, who's sitting beside you for an interview at a hot shot firm. If you were preparing to impress your boss with your fake-it-till-you-make-it (A)merican accent, then so did Raju. In this contemporary world, one needs more and more reasons to stand out.  Having the capability to say "Okay, boss" in seven different languages will give you just that - an extra edge. This will enhance your portfolio while you are applying for your favourite Ivy League school or job and you will soon find yourself transcending boundaries. 
Adapt multiple personalities
They say, "To have another language is to possess a second soul." And this has been scientifically demonstrated that owning the ability to communicate in another language gives you a different persona. 
It tweaks at your preferences and may compel you to switch from paayesh to croissants as you switch from Bangla to French, when asked about your favourite dessert. You can change from an Arabic poet to a German engineer with the blink of an eye.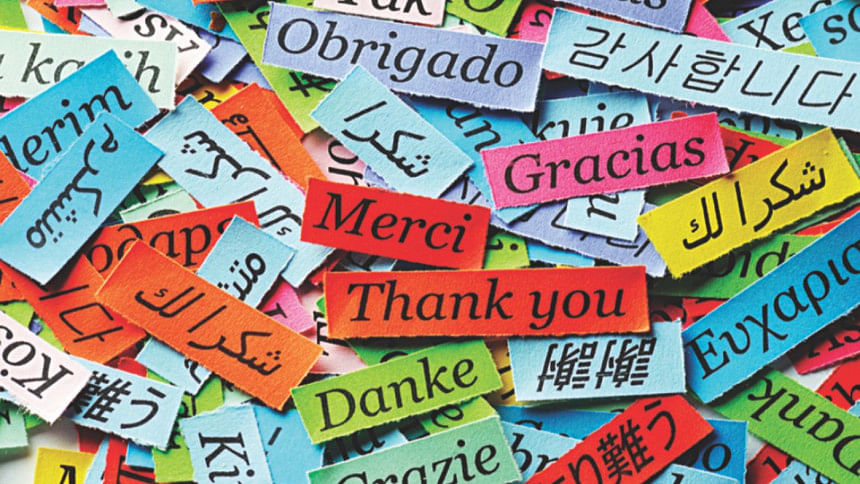 You can appear more charming

Think back to all those captivating characters in movies who always had Spanish and French at the tip of their tongue (I mean the language, ahem) and could sweep you off your feet with an enchanting "Gracias" or "Merci". Well, this coming New Year, you can be just as suave and striking at the party your frenemy throws by mastering a different language. Whether you are teaching curious young girls how to pronounce chocolate in French or ordering a dish named boeuf bourguignon at a restaurant with equally exotic pronunciations, attention is sure to follow. 
Your own way of secretly communicating

Ever get the irresistible urge to whine about how your group mate is making your life a living hell to your best friend IN THE PRESENCE OF THAT PARTICULAR GROUP MATE? Well, now you can spill your guts out, cussing and swearing without censoring any word that would not do justice to the anger you are nurturing. You can develop this secret method of communicating with your peers in front of others to appear cool, complain or simply when the situation demands it. For instance, shouting out to your group from across the room calling dibs on the handsome boy that just walked in.  Ooh la la!
It is a workout for your brain

Being able to convey one's thoughts in a foreign language works as an exercise for your brain muscle and enhances cognitive function. One can tell the difference between monolingual and multilingual speakers from their very head scans. Picture yourself, switching between multiple languages and toying with foreign words - that is cardio for the brain right there. This helps with memory expansion as well which reduces the risk of dementia to a great extent. So learn a language and you will not wake up in your 60s trying to recall the name of your favourite football club, or spouse. 
Stretch your horizons and dive in it 

You will not have experienced the true essence of travelling until you have had a tête-à-tête with a local. You will give yourself the joy of immersing more in that culture if you know what the natives are speaking. A mere task of asking for directions in a foreign country will become the means of making new friends. Isn't it tempting you will have the window open for making a billion friends once you learn Chinese? Additionally, you can indulge more into the world of fine literature, music and cinema if you do not have to frantically install subtitles or look for a new word every 5 seconds.
Iqra suffers from wanderlust, dreams of discovering the Loch Ness Monster and occasionally complains about Economics. Tell her to get a life at [email protected] or www.facebook.com/iqra.l.qamari