Programming and project showcase competition held at Eastern University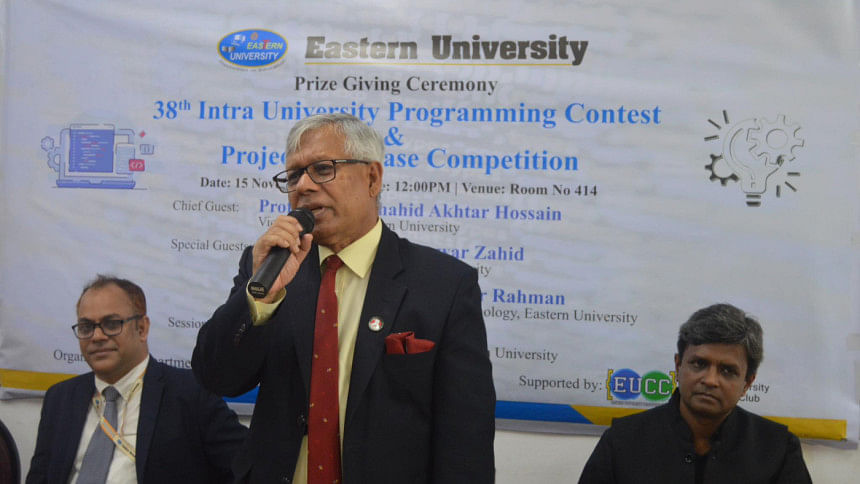 The 38th Intra University Programming Contest and the Project Showcase Competition was held at Eastern University (EU) on November 15. EU's Computer Science and Engineering (CSE) department organised the programs, powered by the Eastern University Computing Club (EUCC).
26 teams participated in the programming contest and 12 teams took part in the project showcase competition. The top three teams from both competitions were awarded prize money. TeamEU_Dragons, EU_Warriors, and EU_Extraminators became the champion, 1st runner up, and 2nd runner up respectively in the programming contest. 
In the project showcase competition, the projects 'Airport Security System' and 'Smart Room with Automation' became the champion and 1st runner up respectively. 'Automated Water Tank Monitoring System' and 'My Digital Room' became the joint-2nd runner ups.  
EU VC Prof. Dr Shahid Akhtar Hossain was the chief guest of the program and distributed the prizes among the winners. Faculty of Engineering & and Technology Dean Prof. Dr Md. Mahfuzur Rahman was the special guest and the CSE Chairperson Muhammad Mahfuz Hasan was the session chair in the prize giving ceremony.