2020 Mahindra TUV 300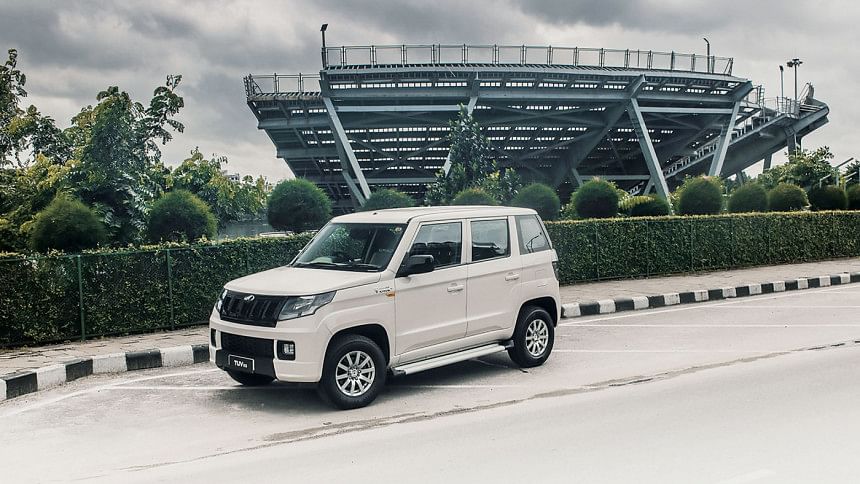 What is it?
An old school rear-wheel drive, body on frame compact SUV from India that is only offered with a five-speed manual transmission. Making it quite a unique specimen in its segment.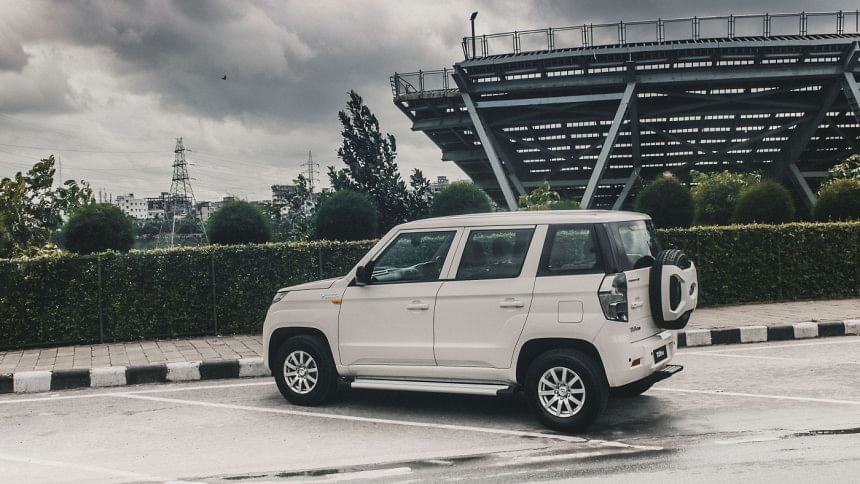 How does it look?
To put it in a sentence, an engineer's dream, a designer's nightmare. Every design element on the TUV300 is there to serve a function, and has been put together with minimal regard to the overall aesthetics. There's a tall roof for good headroom, gouged out front bumper fog lamps because the car needs them, and diminutive 15-inch alloy wheels to help with fuel efficiency. The result is a highly practical car with unusual proportions and slightly off-putting lines, which take a while to grow on some people. However, what Mahindra disregarded in style has more than made up on toughness. Everything that is not mandated by the government to be plastic is made out of steel, giving the TUV a curb weight of almost two and a half-tons. Every door on this car is heavy, and are expected to be slammed shut during operation. The same is true for the locks, which opens and closes with a loud thunk. In a world where every budget car is trying to imitate a racehorse, the TUV 300 is a pack mule and it's not ashamed about it.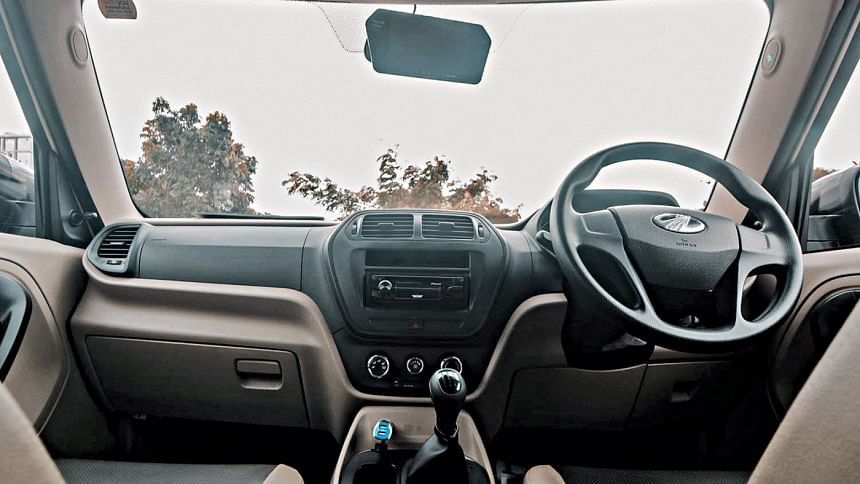 What about the interior?
Rough, tough, and spartan, like the rest of the car. All the interior bits are made out of hard plastic built to outlast your grandson. The seats are covered in leatherette, making them practically immune to stains, mud, and the occasional spillage. There is no central storage box, instead, the center console is riddled with multiple cubby holes and no less than three cupholders. Two jump seats make up the third row, a layout that while awkward, somewhat solves the legroom issue. The car dose has a trick up its sleeves in the features department, as automatic running door locks come standard with all cars. There is a 12-volt socket for your charging needs, placed at the base of the center console. Rear parking sensor comes standard from the factory and good folks from Mahindra Bangladesh has added an aftermarket rear camera free of charge.
How's the drive?
Bouncy, as expected from soft suspension. The five-speed manual transmission makes the driving experience surprisingly fun, especially at the low end. The body roll increases significantly at higher speeds, so hitting triple-digit is not recommended. Shifting from second to third can be a bit tricky as the gate between third and fifth is vague at best, but the digital gear indicator on the gauge cluster lets you quickly lets you know if you have shifted into the wrong gear. Mahindra staff claims milage is around 10 KMPL city and 16 KMPL highway, based on user feedback.
Should I get one?
If you are looking for a no-nonsense, rugged SUV that is built like a tank, this will do. Just understand that a tank isn't built for luxury, its built to outlast anything it is thrown against.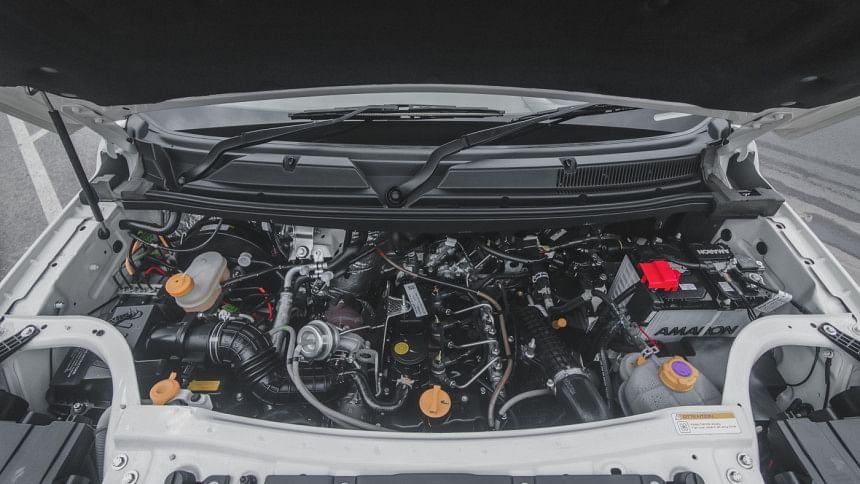 Specs
Engine: 1.5-liter mHAWK100 Diesel Engine with 2-Stage Turbocharger (100 HP, 240 Nm)
Transmission: Five-Speed-Manual, RWD
Safety: ABS, EBD, Dual SRS Airbags, rear parking camera and sensor. 
Features: Automatic door locks, CD/USB/AM/FM/Bluetooth, front 12-v Charging port, fog lamps, climate control.
Price: 22 Lakh
Photos: Ahbar Milky
For details, contact Rancon Autos Ltd.