Top digital marketer shares secret: I know almost nothing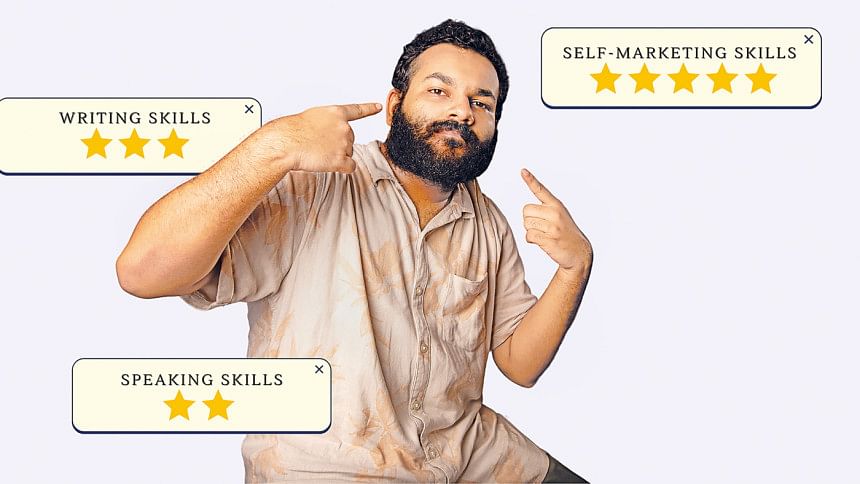 Kaiser Farooqi had a thousand things on his plate.
But you couldn't tell at first glance. Decked out in a custom-made suit, he kept glancing at his watch and then phone.
Apparently, he had to wait 15 more minutes before he could make a new farm or something on this mobile game he was playing. In between he would take a few selfies and trawl social media for content to steal from those with far fewer followers.
Kaiser was one of the most sought-after digital marketers in the country. Like most other digital marketers, he had no idea what he was doing. But it was nothing a little Google search couldn't solve.
"Content marketing isn't really about content. It's about identifying your market. And then writing exactly what corporate pays you to write. But it's also about having the right strategy," he says.
What does that mean, we ask him. Can you please elaborate on the strategy part?
"Well," he says, taking in a deep breath and pausing for a minute, looking profound. "See, what I did there? I paused before I answered and took a long breath. It helps you look profound."
Yes, indeed. But what about the strategy?
At this question, Kaiser broke out in his trademark full-toothed smile, one he uses every time he talks to anyone at all.
"See that thousand taka smile? That makes me relatable and approachable," he replies with vigorous hand movements.
"The strategy is simple: solve an existing problem," he replies.
But isn't that literally the most generic reply ever? Also, what existing problem did Kaiser solve?
"Well, I saw a model used in America. I applied the same model here, but also brought in celebrities to talk about what they aren't the most proficient at," he declares.
But isn't that, like, theft?
"No, it's not. It's innovation. Look around at most of our innovation. It's using a foreign model to create a local solution. That's how business works, dummy," he says, the smile back, turning creepier the longer you look at it.
Can you not smile like that?
"No, I must," he replies, the smile now looking like a Joker scar across his face.
Changing topics, because this is getting weird, we ask about digital marketing and what it means.
"Listen, I don't want to talk to you about this actually. We reserve our lessons for children and those not exposed to the scene as much. This way we can preserve our image of looking like we know what we are talking about. Like, I wouldn't really impart economics lesson to an economics professor. I'd rather stick to schoolchildren and university freshers who don't know better."
With that he smiles, again.
Can you leave us with something helpful?
"Yes. If all fails, motivate others. And I will leave you with this so you remember: When the sheep sleep, the tiger awakens. Be the sun."
Lubnan Khaleesi knows she can be a bitter at times, but nothing bothers her more than incompetence cloaked in copyright violations.