B,CB outlaws retirement; players can only be rested
Psychologist says 'severe abandonment' issues behind move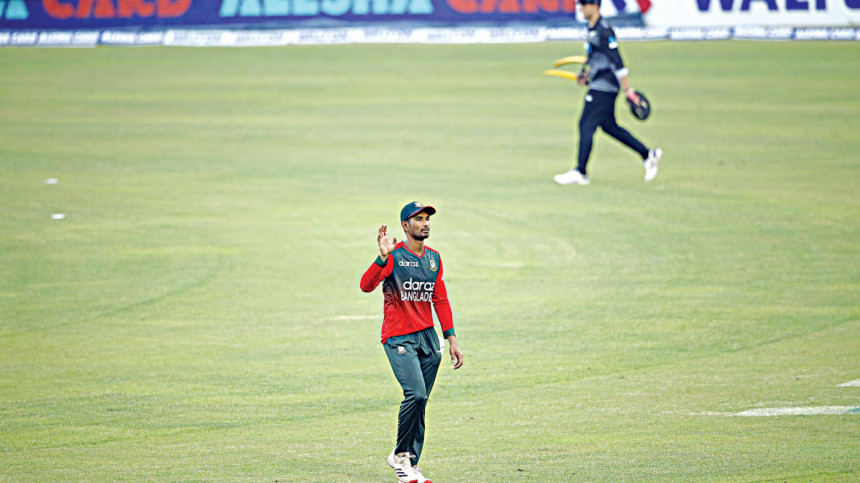 The country's apex cricket governing body has ruled that henceforth, no cricketer will be allowed to retire.  
It was learnt, by listening to people who listen to other people who claimed to have had off-the-record conversations with cricketers and board members, that those in power are afraid to end careers of once-popular players, because social media.
But more officially, Mat Haim Alish, a psychologist employed free of charge by Satireday (not unlike its writers) said this latest move from Board, Cricket Board (B,CB) comes from its president Kamrul Hasan Phapa, who has severe abandonment issues.
"I went to his house in Goolkhan just to get his advice on an issue, as he is also a lawmaker, but he wouldn't let me leave. As I was walking out the door, Phapa bhai kept saying, 'Okay, then you're coming back tomorrow? I'll tell people to prepare a good lunch,' even though I kept saying no.
"I eventually had to tell him that I'll be back at 2:00pm the next day, then flew out of the country that night. The thing is, he knew I was flying out that night because I had come to him for pharmaceutical advice for the trip," Alish told this page over an Imo call after reaching safety.
He added that the abandonment issue could stem from fear of losing the power Phapa has had all his life, and from the knowledge that he really doesn't know what to do with it.
A 51-year-old former player and a B'CB director, team leader, coach, assistant coach, hairdresser and fitness trainer, informed media of B,CB's decision. He insisted upon anonymity although he was speaking in front of TV cameras. So, it was Satireday's editorial indecision to reveal his identity. He is former captain Saleh Munmun Sunaj.
"After the retirements from T20Is of Matin Iqmal and the Test retirement of Mahmud Ryan, we were livid. Do you know what an honour it is to represent the country in cricket?" he angrily asked the journalists in a Zoom briefing from Zambia.
"I would play, and better than the current lot, if I didn't have other duties and if there wasn't a need to give younger players a chance.
"When a player retires, he is basically rejecting us. And Phapa bhai doesn't like this. Players visit his house all the time, and decisions are made on that basis, and Phapa bhai likes the visits. Please don't say I said that," he told the TV cameras.
"Lastly, it is you guys who lambast us when we even think of dropping a 'big' player. So, with the honour of representing the country in mind, and the thing I just said, it has been decided no more players can retire from now on. When their performances deserve some rest and recreation, the B,CB will decide to rest them. In this way our player pipeline will remain strong.
"And there are many ways to leave or rest. After resting a player as captain and player from a format, you can call him back next week as replacement for the injured new captain and make the player, let's call him Ryan, play one match under a stand-in captain. If he thinks that is insulting, he can take some rest. He deserves it."