Bangladesh named Test cricket orientation and rehab centre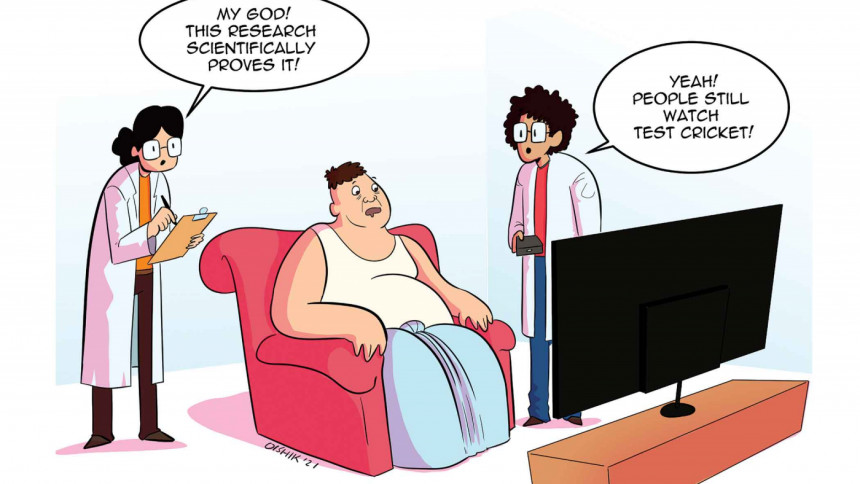 Test cricket is one of the most prestigious forms of sport. However, in modern times, it does not enjoy much popularity around the world as the International Cricket Council has not bothered to globalise the sport the way FIFA has been doing for football. There is a reason for this, other than the vast difference in riches between the two governing bodies.
"To add new nations to Test cricket's list isn't just a matter of wasting paper, but also a matter of funds and time to train these nations how to play cricket," an ICC representative, wishing anonymity, said.
Into the breach stepped Bangladesh.
"We will train newly promoted Test nations for free. We can also train nations who are lagging behind in rankings," spokesperson of Bangladesh Test Board (BTB) IM Malfix said.
Uninvited Nations (UN) was however doubtful.
"We also want Test cricket to be globalised. But we cannot let ICC leave this crucial responsibility in the hands of Bangladesh without properly assessing them. Bangladesh must show us some proof that they are capable of being a global training centre for test cricket," UN delegate Chabi Deina said in a press conference.
When asked for his reaction to the UN press conference, IM Malfix snickered, before putting on his game face -- something the country's cricketers had not been able to manage.
"We have been playing Test cricket since 2000. That means we have a vast experience of 21 years. We did a lot for the improvement of newly promoted Test playing nations.
"We like to teach others how to play Test cricket by losing 'almost won' matches. Our focus is on newcomers to Test cricket and old-timers currently struggling to regain lost glories.
"As to the newcomers, we lost to Afghanistan in the first Test we played against them, and the third Test they played in their history. We also lost a match to Zimbabwe recently, at a time when they could not buy a Test win. In 2011, we lost to them after they had been away from cricket for five years," Malfix said.
"Most recently, and this is the best, we lost to the West Indies. If you recall, West Indies were the one nation that we could beat easily at home. But when they were missing a lot of their top players, and they came to these shores, we lost to them in handsome fashion. There was a time when they could not play spin, but thanks to us, they can now say they have beaten a team with an army of spinners on spinning tracks," Malfix said.
"So don't let anyone question our credentials as a place where struggling teams come to be rehabilitated and new teams come to get their egos boosted. Don't let anyone tell you that Bangladesh hasn't done it's bit for world cricket."
Satisfied by this burst of national and cricketing pride, the ICC and the UN named Bangladesh the rehabilitation and orientation centre of Test cricket. As part of it, the ICC will give Bangladesh a yearly stipend to keep developing their losing credentials.