Protection of river to save agricultural economy, life-livelihood and environment: Role of state and citizens
The Daily Star in association with Association for Land Reform and Development (ALRD) and Bangladesh Environmental Lawyers Association (BELA), organised an online discussion titled "Protection of river to save agricultural economy, life-livelihood and environment: Role of state and citizens" on September 28, 2020. Here we publish a summary of the discussion.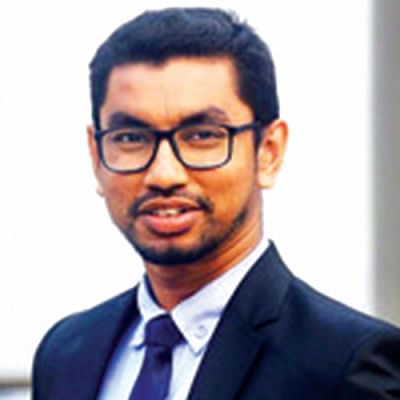 Tanjim Ferdous National Consultant, United Nations in Bangladesh
For almost a decade, we have been celebrating the annual 'World River Day' on the last Sunday of September. One of the main reasons for this is to raise public awareness. Rivers around the country have helped us to develop civilisations in rural and urban areas. However, modern times have showed us that the successes of the past have been, to an extent, overshadowed by man-made elements. Thus, the rivers of our country have felt the repercussions of such alterations. Industrial establishments and factory wastes are examples of factors which have affected the well-being of our rivers. There have also been instances of river-grabbing, which have not helped the cause. Today, we shall discuss our agricultural economy, livelihood, river protection to save our environment and the responsibilities of the state and its citizens.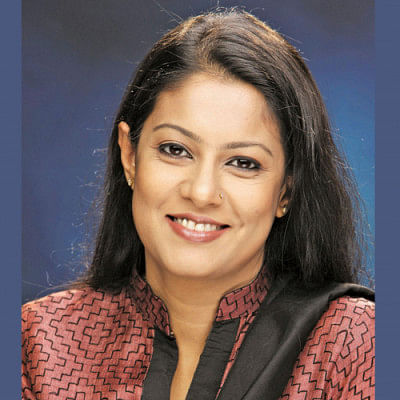 Syeda Rizwana Hasan
Chief Executive, The Bangladesh Environmental Lawyers Association
(BELA)
60 percent of our total population depends on river water for their only animal protein intake. Our fisheries sector contributes about 3.61 percent to the GDP. 11 percent of the total population of Bangladesh is engaged in the fisheries sector (on a full or part-time basis). 18 percent of drinking water comes from our rivers. The pathways of our rivers are measured at about 24,000 km. During the rainy season, this number is at 5,968 km while during the dry season it is at 3,865 km. Approximately 0.7 million river vessels transport goods and passengers and 50 million people are carried through such waterways. This constitutes one quarter of all passenger traffic. Amounting to 50 percent of total freight traffic, these are more accessible and cheaper, being widely used by the poor. Its total contribution to GDP is 0.64 percent. They are also essential to our transboundary trade industry and has the potential to affect our economic growth.
The High Court has already passed the order to identify the maps of our rivers. Rivers of our country have already been recognised by the courts as legal persons. Responsible organisations, thus, may be held accountable for any problems faced by our rivers. A database for rivers is also required.
In addition to pollution and mining,  fertilisers may also be seen as river-killers. Thus, a significant proportion of the fish population is going missing. Organic farming is required in such regions so that we do not lose more fish. Fines should be charged whenever a person or entity goes against the laws meant to protect our rivers. If actions are not taken, there is no use of having so many related associations in place.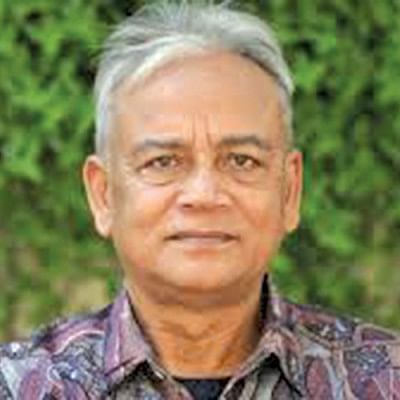 M Inamul Haque Chairman, Institute of Water and Environment and Former Director General, WARPO
Bangladesh Water Act 2013 has many provisions for the protection of our rivers. However, we have not been able to actually protect our rivers according to the stipulated laws and regulations. In fact, the damage is increasing.
The establishment of the 'National River Conservation Commission (NRCC)' was a positive step but it has not taken shape in the way that we had envisioned. Administrators do not seem to have any power other than giving mere recommendations. One of the most disastrous things is related to the Bangladesh Environment Conservation Act, which has gone through its own reforms.
The present scenario is such that without the central government's authorisation, no changes can take place. It is quite evident that this is not an efficient manner to conduct proceedings. Matters related to rivers are of public interest, and the public should be allowed to give their own perspectives regarding such issues. Local administrators (at union and ward levels) should be given the responsibility of lodging cases, as they have the power to do so. If the general public is actually allowed to lodge cases against their local administrative bodies, then problems could be eradicated in two to three years. However, this is a distant dream. Before anything, we should pay heed to the legal problems attributed to river-related concerns.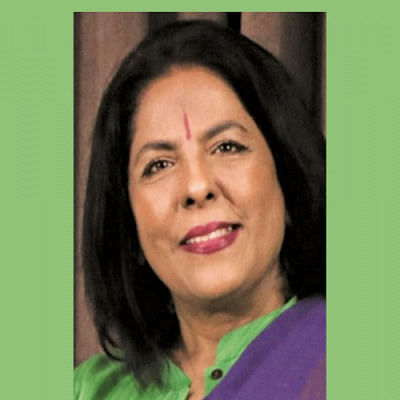 Sharmeen Murshid Executive Director, BROTEE and Member, National River Conservation Commission (NRCC)
The NRCC has the responsibility of finding the exact number of rivers in Bangladesh. This will allow us to assess precisely how many rivers have been lost over time. Our commission has been able to identify about 50,000 river-grabbers. Most of them happen to be governmental institutions. There are many laws for the protection of our rivers. However, some of these laws need to be reformed or overhauled.
The government must decide whether they want to focus on agriculture or construction. One-third of our population is becoming impoverished. This is directly linked to rivers, water and salinity. The increase in salinity is a result of our failure to implement policies.
The number of farmers is quickly decreasing. This means that the amount of land available to be cultivated is decreasing and overall landlessness is increasing. However, national productivity has not fallen.
Our economists and the government have protected our agricultural productivity but at the cost of rising unemployment.
Shamsul Huda Executive Director, Association for Land Reform and Development (ALRD)
One recommendation would be to strengthen the NRCC's power on river-related matters. This would allow the commission to make effective changes where needed. Even though the commission is not responsible for raising public awareness, it should do as much as it can to create a relationship with the general public.
There is a dire need for a separate tribunal which could tackle the legal matters related to river protection. Such a tribunal should be structured in a way which would allow the general public to address its problems directly, without needing permission from a separate administrative body.
Mere goodwill of the government is not enough for the protection of our rivers and the environment. The government must make it known that they are dedicated to eradicating the problems faced by our rivers at present times. If the government is unable to make the required changes due to negligence or corruption, there should be space for accountability.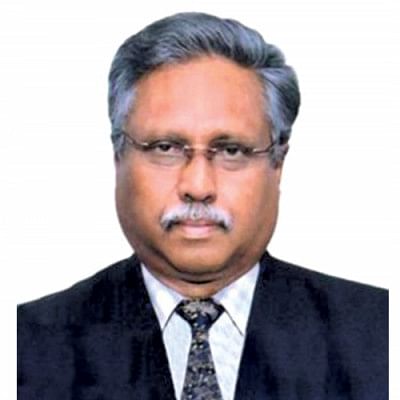 Ainun Nishat PhD, Professor Emeritus, BRAC University (Centre for Climate Change and Environmental Research)
Rivers should be kept in pristine condition. But this is impossible in Bangladesh. A solution to this could be the evaluation of how much water (flow) is needed for natural conditions to sustain. There has not been much research on such matters.
The Supreme Court's decisions in river-related matters need to be looked into once again. Legal persons, who may be able to assess these issues properly, should be given such responsibilities. The Water Development Board, Shipping Ministry and the Local Government Engineering Department are all responsible for the current state of our rivers. We have lost many bridges which now require thousands of crores of taka for reconstruction. People and organisations of power are even able to order for the construction of infrastructure through our rivers. Such projects are then shown on television as signs of development.
From December, pumping of river water will begin for crop production. Such an event is linked to only food security. However, this has affected the livelihood of fish. The management of rivers is essential. Rubber dams, which are being constructed all over the country, are quite harmful to the environment. The Water Development Board seems only to prioritise crop production; it is time that it rethinks its strategy.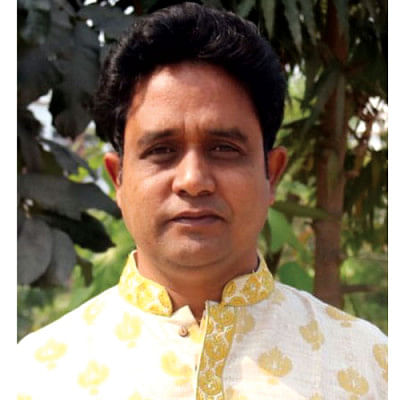 Tuhin Wadud Director, Riverine People and Associate Professor, Department of Bengali, Begum Rokeya University, Rangpur
Officials have stated that Rangpur has 83 rivers. I have been to about 200 rivers in Rangpur and even taken pictures at those locations. According to my estimates, there are about 260 rivers in Rangpur. Officials have also stated that there are 18 cross-border rivers in Rangpur. This statistic is also wrong as I have been to 40 cross-border rivers.
The Bangladesh Water Development Board is the main culprit responsible for the state of our rivers today. They are currently excavating rivers, which means that in future, Rangpur might not have any rivers. They have been converting one river to two or even three rivers. Recently, I have also seen them digging up sand with dredgers, paving the way for new business propositions. A lot of rivers have been mislabelled as canals for the benefit of certain individuals or organisations.
In our country, rivers are killed under the facade of protecting them. Creating dams on rivers causes the connected water bodies to dry up and multiple rivers have been killed this way. These dried up water bodies further perpetuate the destruction of millions of acres of cropland as well. The killing of these rivers is a criminal offence and yet all these offenders are walking free.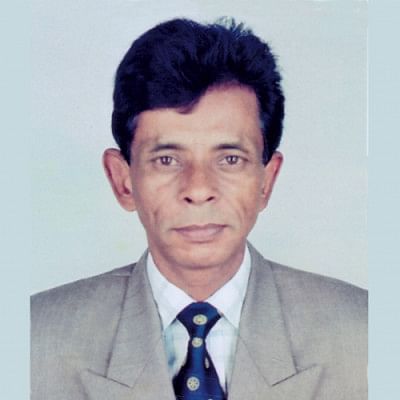 Md Rafiqul Alam Executive Director, Reach to Unreached (RUN), Barishal; Central Executive Member and Divisional Coordinator, Barishal, Bangladesh Poribesh Andolon (BAPA); Central Vice President and Divisional Coordinator, Bangladesh Nadi Banchao Andolon
In our cause to save the rivers, we have involved the youth and with their help we have conducted surveys and campaigns. Our survey showed that the Bharani canal, which is situated opposite to the Kirtankhola river, has more than 20 illegal structures built within its two km length. All these structures were built for various political reasons. This particular canal was especially useful for agriculture but unfortunately, it has not been of much help in the past ten years or so.
The Molgiri canal is situated at the three-way junction between Kirtankhola, Arial Khan, and the Taltoli river. This canal has been under the possession of the Union Parishad since the BNP era. They have built various structures over it, starting with mosques and markets and even a switch gate courtesy of the Water Development Board. The aquatic life of this canal has also been largely disrupted through fish farming. There have been multiple campaigns organised there with the help of the locals.
Furthermore, most of the rivers in Barishal are now covered in char. At this point, capital dredging or maintenance dredging has become futile. Char deposition is further perpetuated by polythene pollution and other industrial pollution where chemicals are disposed into the rivers without proper waste management. We have taken these issues to the authorities on multiple occasions, but they do not seem to be concerned.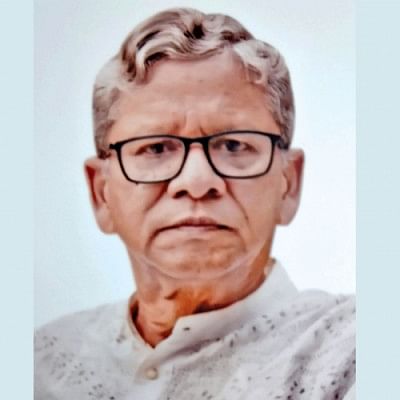 Anwarul Kadir President, Sachetan Nagorik Committee (SANAK), Khulna and Executive Director, Sundarbans Academy
The rivers situated in the south-west region of the country are becoming filled. Silt management must be incorporated with river management.
In the context of Sundarbans, there are around 400 rivers and canals. A special feature of the Sundarbans is that it gets its nutrition from brackish water. But, when the salinity level crosses a certain threshold, the forest is affected. The western region of Sundarbans has high salinity while the eastern parts have slightly lower salinity. This difference in salinity affects the growth of the Sundari tree and this is evident as the western regions of Sundarbans can no longer sustain the growth of these trees while only a few Sundari trees remain in the eastern region. If actions are not taken, in future, these remaining Sundari trees would also be affected due to the lack of fresh water.
Another issue is that the dams that were created to stop the flow of saline water are now being opened for shrimp farming. This increase in salinity has now completely destroyed agricultural lands and has affected their productivity for crop production. This will further affect the people who are dependent on these crops for a living.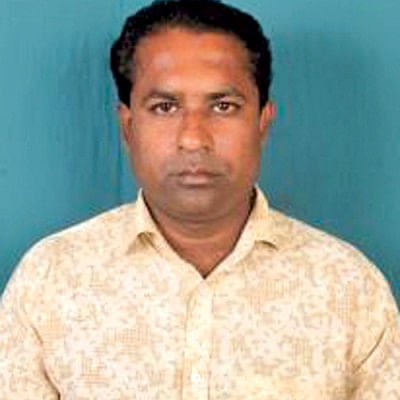 Salehin Chowdhury Shuvo
Executive Director, Haor Area Upliftment Society (HAUS)
Back in 2017, around June or July, the rivers in the haor areas were alleged to have uranium pollution but these claims were completely disregarded by the government. But, in truth we are in the dark about this issue.
India's uranium mine field lies five km from Tanguar Haor. This mine has been closed for a while but a month ago, there were talks about the mining process starting again. If it is started, all the 22 rivers in the north-east of Bangladesh would become polluted with uranium.
According to my surveys, there are about 300-350 international rivers in the haor areas of Bangladesh that have not been officially recognised yet. Although these are actually rivers flowing from India, locally they are termed as canals. These unrecognised international rivers must be given legal recognition as inland water flows. There are hundreds of people dependent on these water bodies and without proper recognition as Bangladeshi rivers, the Indian government might impose laws that could strip the locals of their rights.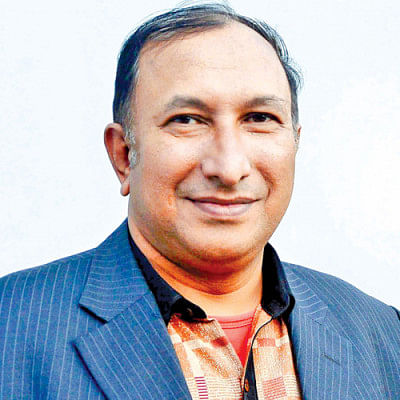 Aliur Rahman General Secretary, Bangladesh Paribesh Forum and Chattogramer Nodi o Khal Rokkha Andolon
The Karnaphuli River has huge contributions to Bangladesh's economy. Around 92 percent of the country's import and export is done through this river channel. But, due to lack of governance, this river has transformed into a dead canal. We had conducted a survey from August 29 to September 20. According to the survey, during the construction of the Shah Amanat Bridge, we lost 536 metres of this river out of the original 836 metres. Several other areas of the river have faced a similar fate.
Upto the Kalurghaat Bridge, the water of the Karnaphuli River had no salinity. But now the decrease in current flow due to illegal infrastructures being constructed in the water bodies has caused the salinity level to rise. The lands situated close to the riverbanks have become unfit for cultivation consequently.
Halda River is the only river in the world where Carp fishes can be naturally bred. This river can be preserved as a world heritage site. Unfortunately, this river is being polluted in various ways. One of them is the presence of the engine driven boats. In the past six months, more than ten dolphins have died after being injured by these boats. Another polluting factor has been the Asian Paper Mills factory which has been disposing waste without proper management. The paper mill was shut down due to this but recently they have been planning to begin operations once more. We must condemn this move and protect the Halda River.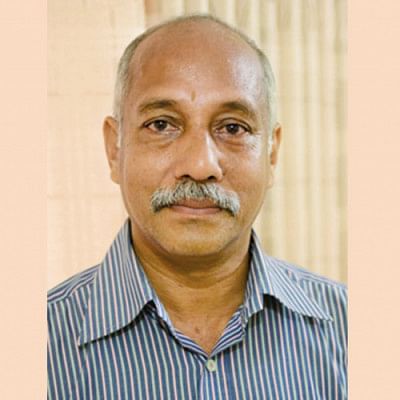 Md Hasibur Rahman (Bilu)
Chief, Northern Zone, Independent Television Ltd Bogura Bureau Office, Bogura
In North Bengal, the occupancy and pollution of the rivers have not decreased significantly. While reporting such issues related to the Korotoa River, one of our colleagues even lost his/her job.
Besides the Korotoa and Bangali River, there are various other rivers and canals that are now being occupied. Legal battles must be fought for these rivers too and I request these cases be taken to the High Court. A branch of the Jamuna river, Manosh River, is dying due to dam construction and the locals are now building markets and schools beside it.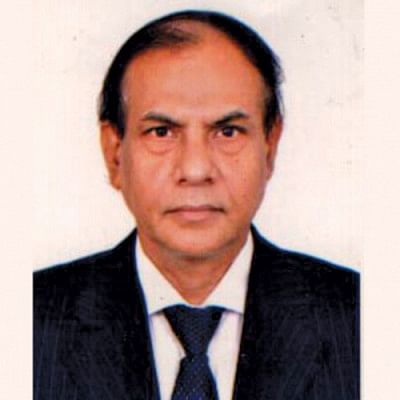 Dr Muzibur Rahman Howlader Chairman, National River Conservation Commission (NRCC)
Since the independence of Bangladesh, the illegal occupation and pollution of rivers have increased, but our activities and economic development have risen as well. We are in a situation where we were able to go to court for these problems because people are more aware of river issues.
The impacts of climate change have already begun. It has been forecasted that there will be a second flood in Bangladesh which will be as dangerous as the second wave of COVID-19. Parts of Bangladesh have been waterlogged for more than four months now. Floods in the past have never lasted for so long. The reason is that global warming has increased by seven to nine percent due to glaciers melting. Therefore, even more water will now flow down from upstream.
We need to increase both the depth and the width of the rivers. Or else, more river erosion will occur. The psycho-political aspect of the culture and the whole country has been causing the hydrological, geotechnical and socioeconomic aspects to vanish. Therefore, the psycho-political and cultural modalities and the mood of the country in this regard need to change.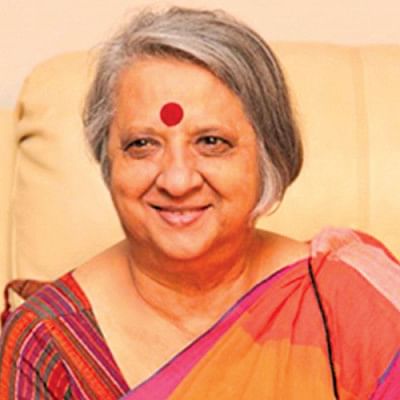 Khushi Kabir Coordinator, Nijera Kori
The issue with the NRCC is that it can provide recommendations and reports, but it does not play a role in ensuring implementation. Hence, the main problem in our country is lack of good governance. A systemic change must be brought about, which will ensure accountability with the public and make matters more transparent. The NRCC should be made stronger.
None of us is doubtful of the Honorable Prime Minister's interest in these issues. But why have plans to protect rivers still not been implemented? Why has an organisation been able to establish a theme park on the Korotoa River without any consequences?
I would like to call for a watch body where we can all come together and create an annual alternative report on rivers, including information on where we are lacking and why.