'Rohingya repatriation will depend on creating right conditions in Rakhine'
Says Bangladesh's Permanent Representative to UN Ambassador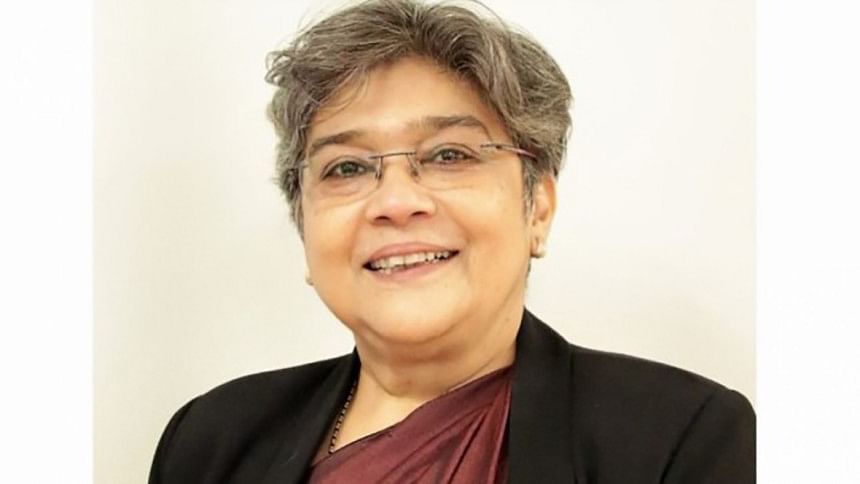 The Rohingya crisis requires a political solution, which lies in the return of the Rohingyas to Myanmar by addressing the root causes, said Bangladesh's Permanent Representative to UN Ambassador Rabab Fatima.
"Rohingya repatriation will largely depend on creating right conditions [in Rakhine state] and holding the wrongdoers accountable" she said while speaking at a discussion on the Rohingya crisis held virtually today.
The discussion, titled "Rohingya Crisis in its Fourth Year: Challenges in Securing a Sustainable Solution" was organized jointly by the Permanent Missions of Bangladesh, Canada, Saudi Arabia and Turkey.
UN member States, civil society and diaspora community leaders, Independent Investigative Mechanism on Myanmar (IIMM) Head Nicholas Koumjian, Canada's Permanent Representative to UN Ambassador Bob Rae, Gambia's Legal Advisor Pramila Patten and Legal Counsel of Gambia at the ICJ Payam Akhavan and Permanent Representatives and delegates from Saudi Arabia, Turkey, Sweden, United Kingdom, EU, USA, Netherlands and Indonesia spoke.
In her remarks, Rabab Fatima said that Prime Minister Sheikh Hasina showed tremendous courage and compassion when she decided to open the borders and provide the persecuted Rohingyas with shelter and protection in 2017.
She highlighted the current stalemate with the repatriation of the Rohingyas due to Myanmar's failure to create conducive environment in Rakhine and expressed concern at the deteriorating situation in the Rakhine State.
Referring to the progress made in the accountability front – a case is going on at the International Court of Justice (ICJ) and the International Criminal Court is investigating the forced displacement of Rohingya -- Ambassador Fatima called upon Myanmar to fully cooperate with the international investigative and judicial mechanisms and ensure redress to the victims of the atrocity crimes.
In his keynote presentation, IIMM Head Nicholas Koumjian described his efforts to reach out to all stakeholders including the Myanmar authorities for collection of information and evidence related to the human rights violations that have been committed in Myanmar since 2011.
Ambassador Bob Rae, reiterated Canada's consistent priority on the Rohingya issue and support to the accountability processes.
The Ambassadors of Saudi Arabia and Turkey commended Bangladesh for bearing the burden of hosting such a large number of Rohingya in its territory and assured of full humanitarian and political support towards its early resolution. The Ambassador of United Kingdom recognised the importance of accountability for grave crimes including crimes of sexual violence against Rohingya women. The EU Ambassador emphasised on implementation of the recommendations of Rakhine Advisory Commission.