Our next big leap will be driven by innovation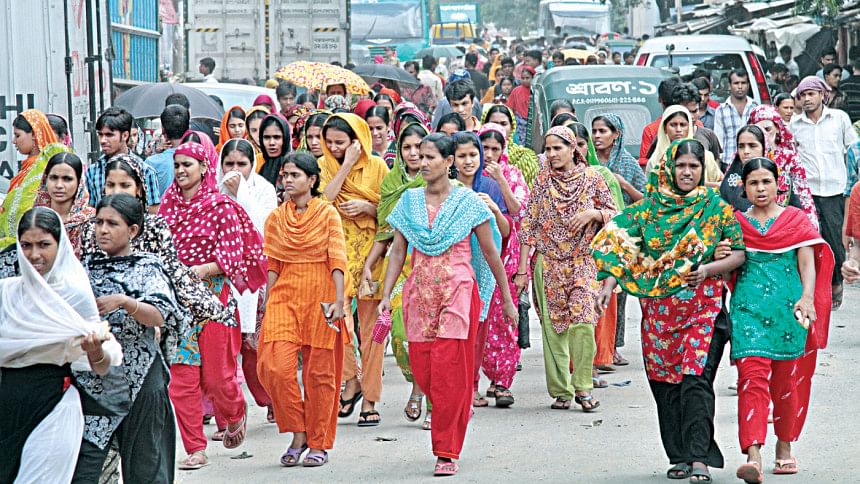 At the peak of the pandemic in 2020, Japan-based Hitachi launched an IoT application-based airCloud Pro device which could manage large cooling and heating systems remotely. The IoT solution was made in Bangladesh. It was developed by DataSoft Systems Bangladesh Limited. This was just another step in the incredible story of Bangladesh's progress.
Stories like this reassure us that we have not lost touch with our innovative roots. The creation of Dhaka Muslin, an intangible cultural heritage of this region, would not have been possible if not for the innovation of the weavers and textile engineers of Bengal. A rare cotton Phuti karpas, grown only along the banks of Meghna, and deemed to be too delicate for making textiles using industrial machineries of the time, was transformed into the very wonder that we know it today, through the invention of a 16-step elaborate process, in Bengal.
The innovative capability of Mughal era Bengal in shipbuilding industry, which was far advanced than the European shipbuilding at the time, is well documented in the pages of history. The invention of flushed deck in Bengal rice ships and stronger hull made our ships sturdy, which were less prone to leakage compared to the European-made ships. In fact, the Bengal designs were later replicated and adapted by European builders.
Bangladesh has weaved an extraordinary tale of incredible growth and success in the last 50 years of independence, laced with narratives of the remarkable innovativeness of its people and the country's ability to adapt to the changing needs of time that can inspire other nations finding themselves in similar trajectory.
The result of all these successes is the nation's graduation from the Least Development Country (LDC) status, which is expected to create new opportunities for the country. However, as we plan for the next 50 years, part of which will be the graduation into the middle-income status and realising Vision 2041, by when we aspire to become a developed nation, we need to take a hard look at our growth prospects and strategies to make the most of these newfound opportunities.
These new opportunities would also bring new challenges with them. First of all, as we graduate into a middle-income country, the benefits we are currently enjoying in our present status would be taken away from us, and we would be required to develop our competitive edge further to move ahead in the race. We would be required to focus on creating new trade avenues, where we would be exposed to greater competition.
The challenge would then be to evade the middle-income trap. There are many countries who have successfully graduated into the middle-income status, but their growth has stagnated there. Case in point: many East Asian nations, including Thailand, Malaysia, the Philippines, among others. To make the next jump, as many economies have come to realise first hand, often have required an entire overhaul of the economic growth model.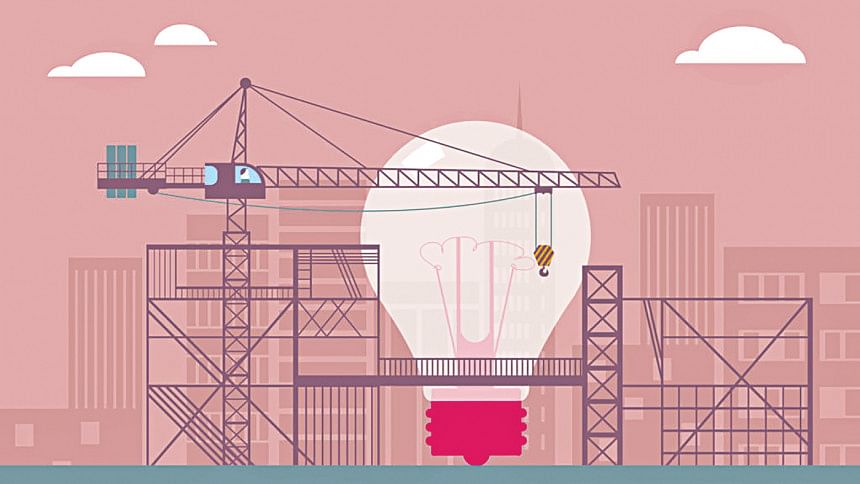 South Korea has been one of the economies that have successfully evaded the trap, making the jump from middle-income to high-income. If Bangladesh is to materialise its vision to achieve the developed country status by 2041, South Korea's rapid transition to high-income country is an experience we can certainly learn from.
In theory, economies stuck in the middle-income trap are often faced with the conundrum of getting caught between low-wage manufacturers and high-wage innovators: their wage rates are too high to compete with low-wage exporters; and their level of technological capability is too low to enable them to compete with advanced countries, resulting in a slowdown in economic growth.
As Bangladesh prepares to tread the new territories of middle-income economy, we must formulate our strategies with prudence—analyse our current strength as a labour-intensive manufacturing economy and think of the value addition we will be making to shift to high value-add, innovative economy. Like the proverbial chess grandmaster who starts thinking of the endgame right from their opening move, Bangladesh needs to draw their blueprint for the next level, right from its initiation as a middle-income nation.
The rapid transformation in South Korea was achieved over the course of their industrial development along two major themes. One, where innovation thrusted the prevailing industries from within, and then using innovation-driven ideation to create entry to promising new industries. In conjunction to this, heavy focus on high levels of efficient government drive, mostly through policy support, and modern and productivity-enhancing industrialisation were also needed.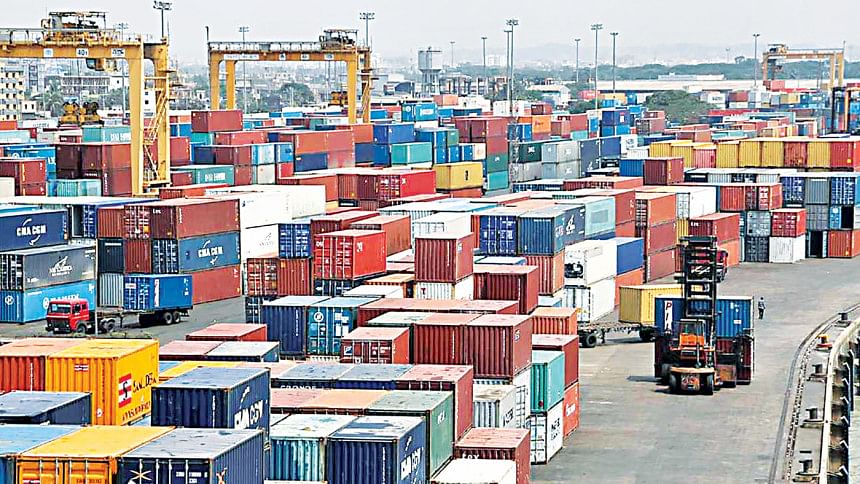 This is a relevant pointer for many of the Bangladeshi companies who have, till now, done very well in assembling products, designed by others, with imported technologies, but now must start investing on their own R&D and employ highly-skilled workers to turn their investment into new products and profits. In turn, these companies need to be supplemented with adequate support by the government as well. For instance, the development of R&D and the need for high-skilled local talent are directly related to the state of academic excellence of the country, where the government will have to play their role.
Reinventing the way we do business is essential here. For us, the priority now is to unleash innovation that will create an ecosystem where the local industries can thrive, and drive the transformation of the economy. The ideal ecosystem should be built on the foundation of cooperation between the local industries and the government, working hand in glove.
In learning from the case study of South Korea, we must also look specifically at the Chaebols—South Korean families that run big conglomerates, who have played a major role in shaping the nation's economy, as we recognise it today. Working with the support of the South Korean government, the Chaebols built an ecosystem of shared information and effective cooperation, spearheading the remarkable transformation of the domestic economy. The unity and coordination between the Chaebols and the South Korean government built a synergistic modality with immense benefits for the economy. All parties had a shared vision and a common agenda. Exchange of business information helped each of the conglomerates decide on the industries they need to focus on more than the other—for example, if one focused on construction, another focused on IT and so on. Along with reducing the cumulative cost of doing business, this also catalysed the country's industrialisation process further. The synergy helped the Chaebols to specialise in their own industries, add value on their own operations and gradually become ready to compete globally. The most successful Chaebol-run businesses—Samsung, LG or Hyundai to name a few—have managed to not only hold dominance over their own economy, but have become global business leaders as well.
Such models can also be implemented in Bangladesh, as we look to formulating new growth strategies for the next 50 years. The next 20 years will be critical for Bangladesh if it is to materialise its vision to become a developed nation by 2041. The transformation needs to start now, and to bring in such massive changes in the existing ecosystem, the government needs to play a proactive role in on boarding the private sector with its economic aspiration.
The government can support the private sector by building special innovation zones and infrastructures across the country selecting a few potential sectors, for the initial phase. RMG, leather, pharmaceuticals, IT, are only some of the many potential sectors we have, which we can try to supplement further for greater industrial growth. And if we can cultivate the appetite of the local players for such innovation-led growth, then the possibilities would be endless. With the limited resources that we have our local industries have a come a long way to cater to international demands in addition to local consumer needs. With the right kind of push and support, we will be able to achieve so much more.
The lessons from South Korea tell us that the key part of the solution lies in innovation. South Korean Original Equipment Manufacturing (OEM) industry, one of their major exports between the decades of 70s and 90s, struggled to remain competitive with rising wage rate, driving many of their buyers towards OEM exporting nations with lower cost. In the face of an impending "OEM crisis," South Korea focused less on continuing as a subcontractor for their buyers and more on acquisition and development of their own capabilities, channelling innovation to upgrade the industry from within, design their own products and start selling it under their own brand name.
In parallel, the leading businesses also channelled their innovative capabilities in creating entry to new industries. Samsung started as a noodle-manufacturing and food-retailing company. Hyundai was a construction company. But today they are global business giants known for products different altogether. And we need similar ecosystems in our country now, so that our local players can also capitalise on their strengths to create global footprints. For us this could be a very effective strategy to achieve our growth aspirations.
The most important question we need to keep asking ourselves is—if we are doing enough for the big leap forward? Where we stand now, does paint a shining example of progress. In RMG sector, we are a valued exporter for the global market. Our pharmaceuticals industry can now produce top quality medicines, exporting to more than 150 countries. Our automotive industry has made a good start, with brands like Proton and Pajero being assembled in the country.
However, the current picture is just the opening game. What about the next leap? We must be able to imagine a world that is more "Made in Bangladesh". Imagine going to a European city and finding people enjoying food from a Bangladeshi global chain, driving a car designed and manufactured by a Bangladeshi company, wearing clothes sold by a Bangladeshi retailer. That could be Bangladesh's picture of success for 2041, if we move forward with the right strategy.
For Bangladesh, it is crucial that we identify and effectively implement the right strategies to navigate the next 20 years, which will determine the overall achievement of the next 50 years. In that regard, the South Korean success story can be an inspiration for us.
As we embark upon this new journey into the known and the unknown, we need to harness our strengths, while equipping ourselves with more knowledge, technical know-how, expertise and logistical capability.
The road ahead will expose us to surmounting challenges and will be a new test of our resilience that is so innate to our nature. But the road ahead will also take us to a destination of endless possibilities and shared prosperity. We have bold aspirations, we know the direction we are headed, but not necessarily how we are going to get there. And that is alright because the same paths that got us here will not get us to where we want to be. We have to chart new paths and be bold, agile, responsible, and play the team-game as we move forward.
Shehzad Munim is the Managing Director of British American Tobacco Bangladesh. He is also a former President of Foreign Investors' Chamber of Commerce & Industry.