Rape at MC College: 2 including prime accused Saifur on 5-day remand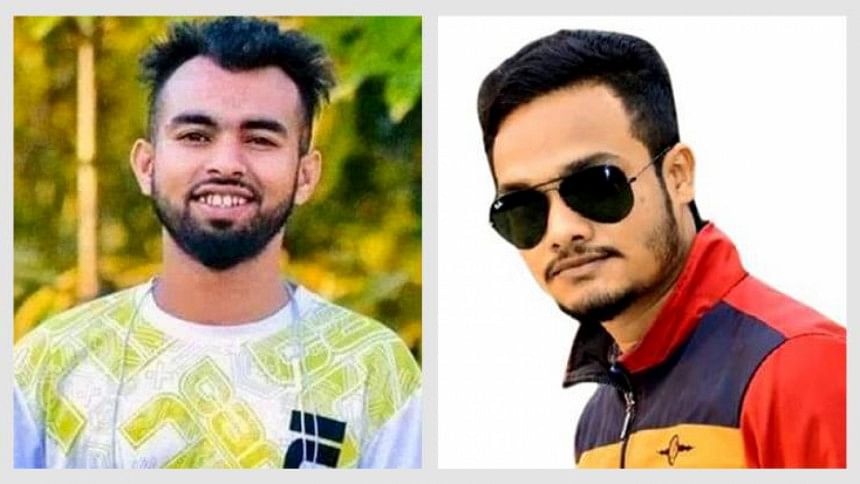 Two accused including the prime suspect, Saifur Rahman, were placed on a five-day remand in a case filed over the gang-rape of a woman at Murari Chand College in Sylhet on Friday. 
Accused Saifur and Arjun Lasker were produced before Sylhet Metropolitan Magistrate-2 Court around 11:40am today, reports our Sylhet correspondent.
Magistrate Saifur Rahman of the court placed them on five-day remand after Indranil Bhattacharya, inspector of  Shah Poran Police Station and also the investigation officer of the case, produced them before the court with a seven-day remand prayer, said Amulya Kumar Chowdhury, assistant commissioner (prosecution) of Sylhet Metropolitan Police.
2 DETAINED FOR INTERROGATION
Law enforcers have detained two suspects -- Rajon Mia and Md Ainuddin -- for interrogating them over the gang-rape at MC College.
"We detained them from Fenchuganj upazila on suspicion of their involvement with the incident," said Major Shawkatul Monayem, deputy commanding officer of Rab-9.
"We are now interrogating them and will verify the information with the victim's husband. If we find their involvement, we'll show them arrested in the case," he said.
The husband of the victim filed the case on Friday night with Shah Poran Police Station, mentioning names of six people, including Saifur and Arjun, and 2-3 unnamed men.
A total of four accused -- Saifur, Arjun, Shah Mahbubur Rahman Roni and Rabiul Islam -- were arrested from different areas of Sunamganj and Habiganj so far.
Two other accused -- Mahfuzur Rahman Masum and Tarek Ahmed -- are still on the run.