Pro-BNP professionals to meet CEC tonight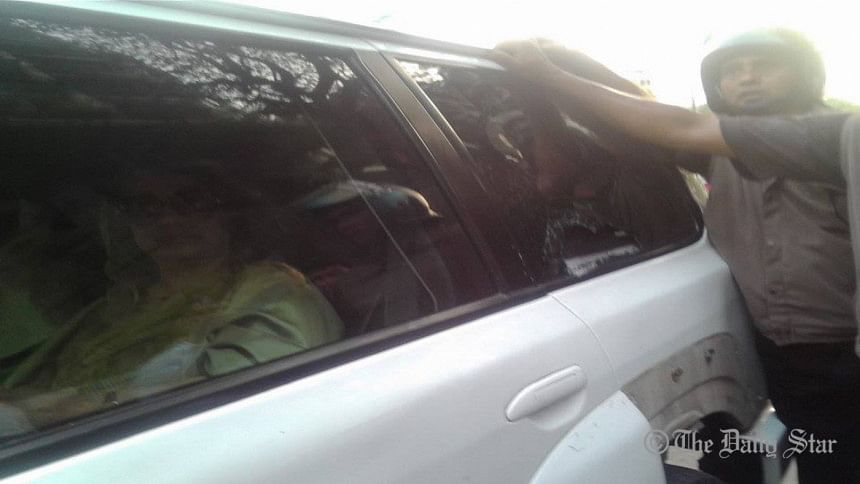 A delegation of Adorsho Dhaka Andolan will meet the chief election commissioner tonight and lodge a complaint about recent incidents of hurling brick chips at the motorcade of BNP Chairperson Khaleda Zia during electioneering.
Headed by Prof Emajuddin Ahmed, convener of the pro-BNP professionals' platform, the delegation is due to meet CEC Kazi Rakibuddin Ahmed at the latter's Baridhara residence in Dhaka.
Khaleda Zia has instructed the platform to complain to the CEC about the incidents, Sayrul Kabir Khan, a media wing staff of the BNP chief, told The Daily Star.
At least 10 people including six security personnel of the BNP chief were injured and several vehicles damaged when a group of people hurled brick chips, stones and sticks at Khaleda's motorcade at Banglamotor area this afternoon.
Earlier on April 20 in a similar incident around five vehicles of Khaleda's motorcade were badly damaged while she was campaigning for Dhaka North City Corporation mayoral candidate Tabith Awal in Karwan Bazar.
At least 15 people including several members of her personnel security force were injured in that incident.