PM stresses taking measures to end beggary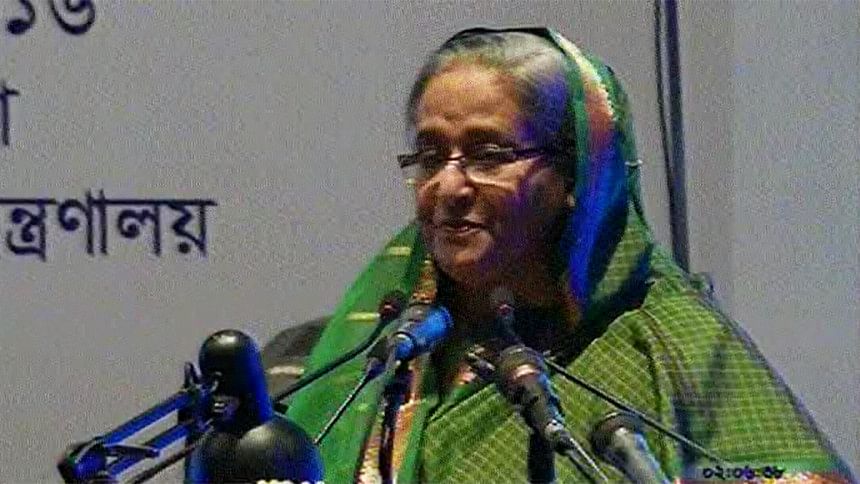 Terming begging a mean job, Prime Minister Sheikh Hasina on Saturday directed the Social Welfare Ministry to take steps for the rehabilitation of those living in the streets and put an end to begging across the country.
"The government will provide housing for those engaged in begging along with giving scope for employment for their livelihood. But, they won't be allowed to engage in such mean job of begging...we'll have to take steps in this regard," she said.

Also read: Fight against begging needs joint efforts

The Prime Minister was speaking at a programme marking the National Social Services Day and Social Services Week 2016 at Osmani Memorial Auditorium.
Department of Social Services of the Social Welfare Ministry organised programme with its State Minister Advocate Promod Mankin in the chair.
Sheikh Hasina regretted that begging has become a profession for some people. "They (beggars) have leaders, they usually give a portion of their earned money to their leaders... these people engage in begging although we rehabilitate them."
She said directives have already been given to the Social Welfare Ministry to take steps for the rehabilitation of the people who live in the streets, bus, train, railway stations and such other places.
"Whenever you saw these people, you'll take measurers at once to rehabilitate them," the Prime Minister asked the ministry.
She also directed the authorities concerned to find out from which village these beggars have come and where they live in. "If they don't have any home to live, the government will provide them house...we'll give them loan for rehabilitation, if needed. We'll give them foods for six months," she said.
The Prime Minister said the government will do all these things so that these people could earn their livelihoods standing on their own feet.
"We have to take this step, why a person will live in footpath... they are also human being," she said.
Sheikh Hasina said these people also have their rights and the government will do whatever the duties are in favour of the state.
Chairman of the Parliamentary Standing Committee on Social Welfare Ministry Dr Mozammel Hossain MP, Social Welfare secretary Tariq-Ul-Islam and director general of the Department of Social Services Gazi Mohammad Nurul Kabir also spoke at the occasion.