Rahul Gandhi files nomination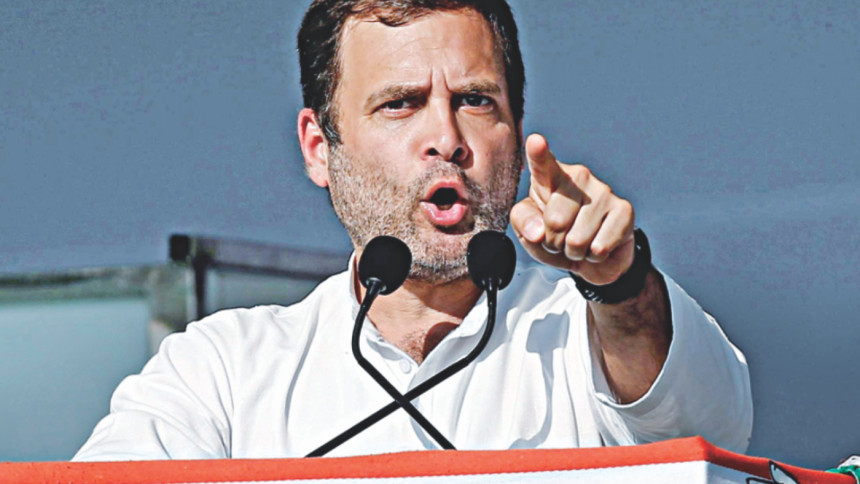 Congress party president Rahul Gandhi today filed his nomination for coming parliamentary elections from a second constituency Amethi, a traditional stronghold of the Nehru-Gandhi clan in its home state of Uttar Pradesh.
In a Gandhi family show all the way, Rahul, accompanied by his mother Sonia Gandhi, sister Priyanka Gandhi Vadra, brother-in-law Robert Vadra and Priyanka's children, filed the nomination at the District Collector's office, our New Delhi correspondent reports.
Rahul's nomination in Amethi came six days after he filed the papers from Kerala's Wayanad constituency, making it the first time he is fighting from two parliamentary seats, an act projected by the BJP as driven by nervousness and insecurity.
Rahul, a three-term member of the Lok Sabha, will take on federal Textile minister and BJP candidate Smriti Irani in a direct contest.
Rahul Gandhi reached the District Collectorate office to file his papers after undertaking a roadshow through Amethi town, like he had done in Wayanad.
The Congress president flanked by his sister, brother-in-law and their two children mounted on an open truck carrying them through narrow roads of the town.
Sonia Gandhi was not part of the road show but reached the Collectorate later to back her son.
Surging crowds of Congress supporters walked along as the truck made its way to the Collectorate and showered flower petals on the Gandhi family members from their balconies.
Rahul intermittently held up a T-shirt with the logo of his party's showcase campaign theme for the election - the populist promise of Rs 72,000 annually to India's poorest.
Amethi goes to the polls on May 6 in the fifth phase of India's staggered Lok Sabha elections which begin tomorrow.