Teesta water issue to be expedited, hopes Quader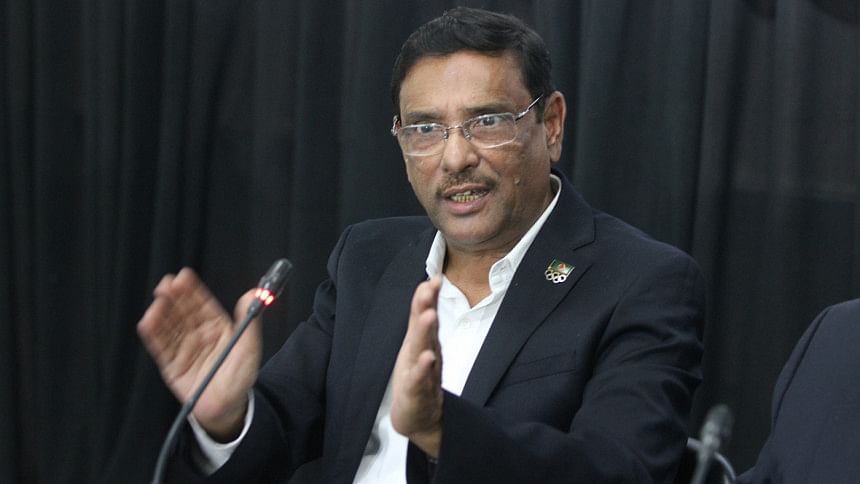 Awami League General Secretary Obaidul Quader has expressed hope that the process of solving the unresolved bilateral issues including Teesta water sharing with India will be expedited through victory of Narendra Modi.
"Narendra Modi secured landslide victory in India's Lok Sabha election and he is going to be the next prime minister of India. We expect that the process of solving our unresolved issues including Teesta water sharing will be accelerated," Quader told reporters.
Quader, also road transport and bridges minister, came up with the remarks while talking to reporters at the party President Sheikh Hasina's Dhanmondi political office in Dhaka city today.
He said, "Our Prime Minister Sheikh Hasina has already extended her heartiest congratulations to Narendra Modi on his victory in the election for the second consecutive term."
Indian Prime Minister Narendra Modi yesterday scored a dramatic election victory, putting his Hindu nationalist party on course to increase its majority on a mandate of business-friendly policies and a tough stand on national security.
Official data from the Election Commission showed Modi's Bharatiya Janata Party was ahead in 302 of the 542 seats up for grabs, up from the 282 it won in 2014 and more than the 272 seats needed for a majority in the lower house of parliament.
Awami League government is not cruel
Responding to a query over BNP's allegation that the government wants to kill Khaleda Zia without giving her treatment, Quader said Awami League government is not so cruel that it will push BNP Chairperson Khaleda Zia on the verge of death without giving her treatment.
"I like to say that, Sheikh Hasina-led government is not inhuman one. Khaleda Zia is now behind bar on legal ground but the government will not indulge in any inhuman and cruel job to kill Khaleda Zia, depriving her of proper treatment," Quader said.