HC questions legality of holding JP chairman post by Quader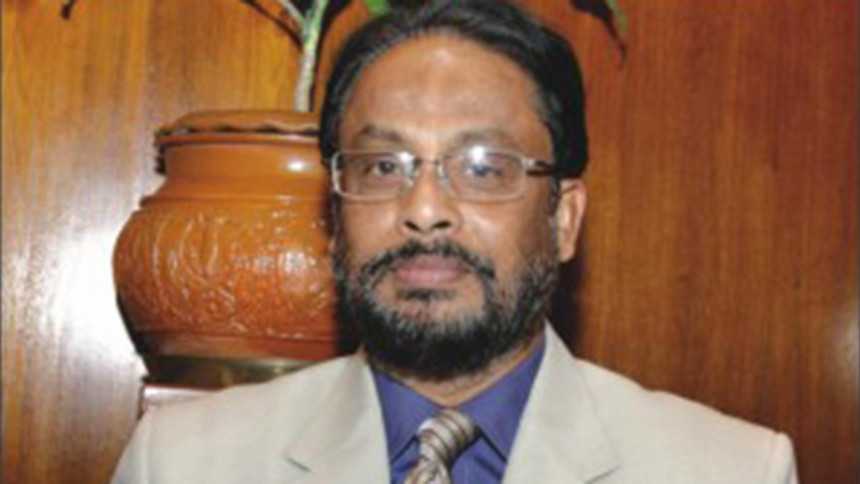 The High Court today questioned the legality of holding the office of Jatiya Party chairman by GM Quader as he was allegedly appointed to the post without any council.
The court issued a rule asking GM Quader and the Election Commission to explain in four weeks why his appointment as Jatiya Party chairman without holding any council should not be declared illegal, Deputy Attorney General (DAG) Md Noor us Sadik told The Daily Star.
The bench of Justice JBM Hassan and Justice Md Khairul Alam came up with the rule following a writ petition filed by Jatiya Party's central committee member Mohammad Zahir Uddin challenging the legality of holding the office of Jatiya Party chairman by GM Quader.
DAG Noor us Sadik said as per the constitution of Jatiya Party, office bearers of the party will be appointed through council of the party. But, GM Quader was appointed chairman of Jatiya Party without any council.
The writ petitioner had earlier sent a letter to the EC about this issue and the EC did not respond to the letter, he said.
JP Secretary General Moshiur Rahman Ranga on September 8 this year told reporters after the meeting of Jatiya Party Parliamentary Party (JPPP) that the JPPP has decided that Raushan Ershad would be the leader of the opposition in parliament and GM Quader would remain the chairman.
Advocate Abdul Matin Khasru and Advocate Md Moniruzzaman appeared for the writ petitioner.