Reclaiming our privacy in the age of Big Data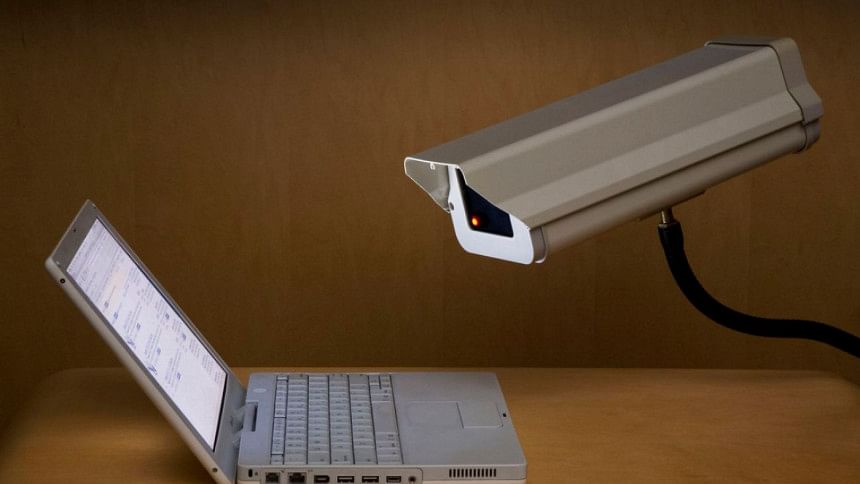 In this era of information and communication technology, "data" has become the new gold rush for both state actors (governments, law enforcement agencies, intelligence, etc.) and non-state actors (corporations, multinational companies, individual hackers or hacker groups, terrorist organisations, etc.). 
"Personal data" has become crucial for strategic security, maintaining public order, controlling social movements, outlining development policies, promotion and marketing of products, preventing crimes and so on. Our personal data is constantly being collected, copied, stored, and processed by these state and non-state actors (mentioned as "others" hereafter) according to their needs to which we do not always have access and ownership. This is how personal data has become the "holy grail" of "Big Data" at present. Big Data is a very large scale of data which contains almost all the data that can be found on the internet and collected through Internet of Things (IoT) (any digital device that is connected to the internet, such as mobile phone, smart watch, smart TV, CCTV camera, computer, GPS system, etc.).
The question is: Why should we be worried? We should worry because personal data collection is destroying our privacy; changing or influencing our behaviour; making us prone to identity theft; creating a digital divide; and perpetuating racism and discrimination. It is also making us enslaved to technological regulations while profiting the data-hungry business entities and changing the values, ethics and cultures of societies.
One of the primary drivers of personal data collection is the pecuniary motivation behind it. According to a number of research studies, the value of one unit of a person's personal data is between USD 0.05–0.083; and the sum of personal data of a person is between USD 1000–3000. That is why the scale of collecting personal data has become so intense that it itself has become a very profitable industry. In 2012, it generated a whopping USD 156 billion in revenue.
The opportunity cost of personal information sale or leak is the compromise of our privacy. Through IoT, we are traceable and monitored round the clock. Starting from our smartphones, personal computers, and household gadgets connected to the internet, to surveillance cameras, ATMs, ID cards or credit cards swiped in card readers, our personal data is constantly being collected and stored—serving the vested interests of "others". For example our biometric data for national ID card is owned by the state. Our medical records and data on credit card expenditures are owned by hospitals and banks, respectively. Our behavioural patterns online are being analysed through data collected by web platforms such as Google, Yahoo, Amazon and eBay. 
But it can be argued that when our personal data is in the hands of the state, it is even worse as it is collected under legal provisions giving an upper hand to the state; citizens do not always have an effective remedy which can challenge a legal order for data collection.
Moreover, the "others" analyse all this data through Artificial Intelligence (AI) and build "profiles" of people based on presumptions about their behaviours, personalities, likes and dislikes, movements, social interactions, lifestyle, previous records, etc. It is a cause for concern because AI is perpetuating discrimination and racism through its algorithms. Google's AI has been criticised for anti-Semitism and price discrimination (different price for the same product based on the person's location). Algorithms of AI are manipulative and turning us into "engineered, passive and programmable people," making us more likely to supply profitable personal data without raising ethical questions and putting up resistance.
Thus, to save whatever is left of our privacy, we need to claim ownership of our personal data. Because the right to privacy is a fundamental right. Personal data is our property and it must be secured and protected online just like any other constitutional right. We must demand for our personal data to be adequately protected, recognising it as a pre-condition for protecting the fundamental right to privacy and freedom. Nation states too must respect these rights despite legal orders of mass surveillance or wiretapping. Especially after the Snowden revelations, the rights-based approach of protecting data has become more important than ever.
In the context of Bangladesh, we need tech-neutral laws which will be capable of synchronisation with ICT changes. We urgently need a specialised data protection law. These laws need to acknowledge that all the fundamental constitutional rights ensured offline must be protected online as well. The definition of "privacy" has to be updated in our Constitution in line with data protection. Along with all these laws, our ICT policies must also acknowledge that data protection is a core element of our right to privacy which ultimately strengthens the democratic values of society. Above all, we, the people, must understand that our personal data belongs to us, not to anyone else.
---
Md Saimum Reza Talukder, an Advocate in Judge Court, Dhaka, is currently studying law and digital technologies at Leiden University, Netherlands. 

E-mail: [email protected]
---
Follow

The Daily Star Opinion

on Facebook for the latest opinions, commentaries and analyses by experts and professionals.
To contribute your article or letter to The Daily Star Opinion, see our

guidelines for submission

.
---