Rape of a child bride: Laws locked in a time warp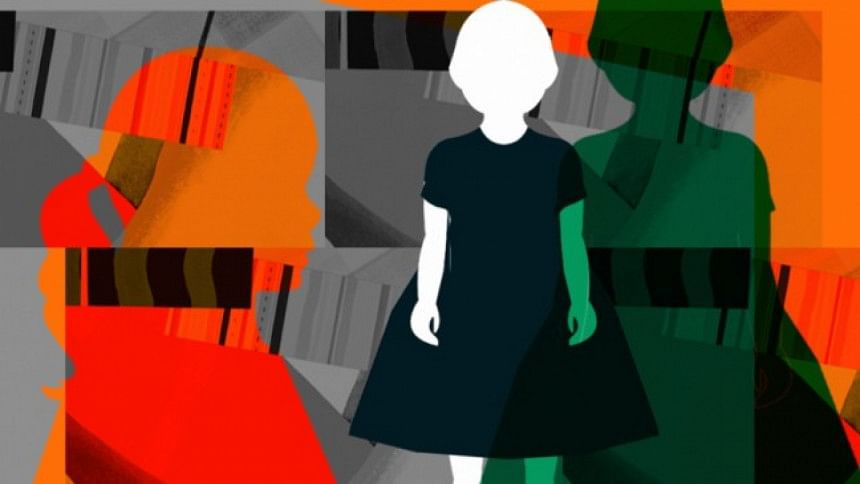 In the year 1890 during the British colonial regime Hari Mohan Maiti, an adult man aged 35, was charged in the Calcutta High Court with causing the death of his bride Phulmonee who was just about 11-years-old. Phulmonee was still living in her parents' house where her husband had visited a couple of times. During one such visit Phulmonee's mother heard her groaning in pain and found her on Hari's bed, "weltering" in blood. Phulmonee died in excruciating suffering some hours later. The autopsy reports conclusively established that Phulmonee died as a result of being brutally raped by her husband. Medical evidence showed that the body of Phulmonee was wholly unfit for sexual intercourse due to her young age and the forceful cohabitation with a full-grown man, caused the haemorrhage resulting in her painful and agonising death.  
In the 1860 Penal Code, the age of consent to sexual intercourse was 10 years for both married and unmarried girls; which meant after reaching 10 years, a married child could not complain of rape against her husband as she was presumed to have given consent to sex upon marriage. In cases when the child was below 10-years-old and was not married to the accused, any sexual intercourse was deemed to be rape with or without consent. As such, Hari Mohan was exempted from both murder and rape of Phulmonee as she was 11-years-old at the time. He was eventually sentenced for causing death "inadvertently"through a "rash and negligent act" under section 304A of the Penal Code.
The apparent injustice in Phulmonee's death created a compelling narrative in British India to increase the age of consent. Eventually, the Age of Consent Act was passed in 1891, a year after Phulmonee's death, increasing the age of consent from 10 to 12 years in section 375 of the Penal Code. As contemporary historians had commented, while most of India had showed little interest in the legislation increasing the age of consent, in Bengal the Bill was furiously opposed considering it to be an undue interference in the Hindu personal law norms by the British Rulers (Dagmer Engels, 1983). Surprisingly though, the available literature on the legislative debates and political discourses prior to the enactment of the 1891 Act, did not indicate any similar opposition by the Muslim leaders. Rather, when the British lawmakers approached Indian doctors and officials about the increase of the age of consent—with few exceptions—the Muslim respondents supported the Bill holding that under Islamic law, girl's presumed consent does not matter if there is a criminal attack against her person, and if she is underage (Law and History Review, February 2020, Tanika Sarkar). Shocked by the viciousness of the effects of premature cohabitation on girls, many Indian doctors at that time had even demanded to increase the age of consent to 16 at one point (Tanika Sarkar, 2020).
In 1925, while voices of women leaders and activists were getting stronger in favour of abolishing the harmful practice of child marriage, the age of consent was further increased. This time for unmarried girls it was increased to 14 and for married girls to 13. The clause reads: "Sexual intercourse by a man with his own wife, the wife not being under thirteen years of age, is not rape"
Inheriting the same Penal Code from the British regime, India had further increased this marital rape exception to 15 years of age. Later, by the Protection of Children from Sexual Offences Act (POSCO) 2012, any sexual activity with a child below 18 was criminalised, essentially increasing the age of consent even for married girls to 18. In Pakistan, this marital exemption clause was simply removed from the text of section 375 in 2006, although there seems to be rarely any reported complaint of marital rape since the removal. As far as the modern British laws are concerned, the immunity from marital rape has long been abolished.
Let us now reflect on the "Phulmonee" of our times—the helpless child Nurnahar of age 14 who died as a result of premature cohabitation by her husband—Rajib, of age 34. Before succumbing to her injuries, Nurnahar told her Grandfather at the hospital: "Although I begged for my life, cried and told my husband that I was bleeding and struggling to breathe, he still did not leave me alone.." (Dhaka Tribune, November 3, 2020).
It was 1890, when the laws failed to prosecute rape and consequent death of Phulmonee. 130 years later, we still could not charge the husband of Nurnahar with rape or culpable homicide, and the case was filed under the same section with which Hari Maiti was charged with—section 304A of the Penal Code, for causing death by rash or negligent act not amounting to culpable homicide. The maximum punishment under the section is only five years of imprisonment. We could not prosecute Nurnahar's husband for rape because unlike reforms in sexual offence related laws that took place in our colonial counterparts and in many other countries around the world, we remained faithful to the colonial legal ideas that provided immunity for marital rape of child brides.
The move to increase the age of consent in the British colonial period was rather driven by the physical incapacity of young girls forced into cohabitation with grown men resulting in severe injuries and loss of lives. In an overtly patriarchal context of the nineteenth century British India, where child marriage was sweepingly endorsed by cultural norms and religious sanctions, increasing the age of consent to 13 for married girls was probably the best that could've been done at that time. What is surprising is that even in 2020, when we had already endorsed several international instruments pledging to protect rights of children and had made abundant commitments at various global platforms to end child marriages entirely—we failed to find a right opportunity to alter this antiquated and openly suppressive law against girl children.
It seems like we are forever locked in a time warp where lives and choices of young girls do not matter—while oppressive traditional and cultural norms continue to remain without being questioned.
Taslima Yasmin is a legal researcher and teaches at Department of Law, University of Dhaka.
Email: [email protected]