The roadblocks to financial inclusion in Bangladesh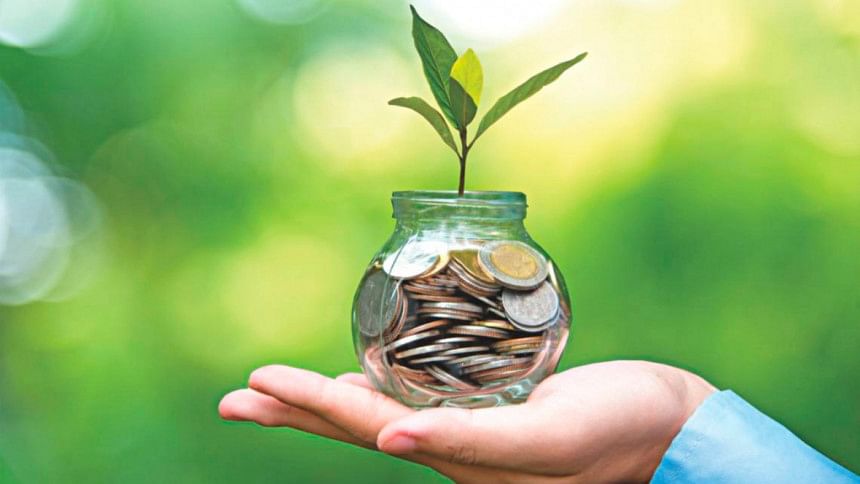 I had my first bank account at Sonali Bank that my father opened for me and since then I received every Eid and birthday gift money in an account payee cheque, none of which I got to use at that time. Many years later I realised he was just helping me build the habit of saving money through a bank account. I must say that it certainly worked. I had my second bank account when I started my first job at a bank; and 11 years later I still use that as my primary account. If I look at these accounts and want to assess what they've given me—an option to transfer money between my own accounts, to send money to other people who are within the Bangladesh Electronic Fund Transfer Network (BEFTN), an option to buy Shanchaypatra (savings certificate) and very recently an option to send money to my mobile money wallet.
But in these years, what I did not get was a platform where I could just plug in and pick from a host of financial services, including savings, credits, payments and insurance. I did not get to compare what the savings rates were to choose the one that best suits my need, I did not get to choose the best mode for transferring my financial risk (perhaps an insurance?). This is me belonging to the privileged few who have access to information, yet I feel that I do not have the choices I need to make the right financial decision. Imagine, a woman in her mid-30s in a rural village of Chapainawabganj who is trying to make the same decision! Does she have the access to information and access to services to make the right choice about the small amount of money she has been able to save through her hardship? If the answer is no, then the journey of financial inclusion in Bangladesh still has a long way to go.
If anyone asks me what I would call the most ideal situation of financial inclusion, I would say businesses and activities taking place in the front and finances happening in the back. No one should be constrained from implementing a brilliant business idea or taking a necessary medical procedure just because money is not available. My mobile usage or bank account transactions or other utility expenditure profile should help to build my personal profile that will assess my ability to take a loan and return it with interest. I should get access to an easy loan just by tapping my phone and pay it back tapping my phone again.  Money should be the secondary constraint while the primary should always be—will my business idea or the medical procedure work?
In Bangladesh the pursuit of financial inclusion has gained some momentum; but the whole idea is still stuck in the box of opening bank accounts only. We have not reached the stage where we can ask the question whether the bank account can give access to savings/credits/payments solution or insurance. There is a huge potential for the insurance market to develop, especially an insurance that can reduce people's out of pocket expenditure for health. Globally, Bangladesh ranks in one of the top countries for out of pocket expenditure on health and that is one of the key drivers to push back people into poverty again. An insurance or similar mechanism that allows people to access healthcare without burning out their lives' savings or putting their families into an endless cycle of debt or cutting off children's education can create huge difference in the quality of the life of poor people. But alas, we don't quite have that kind of a solution in Bangladesh.
The government of Bangladesh has designed its Health Finance Strategy considering that those below the poverty line, about 31.5 percent of the population, will be served by the government (the delivery model is yet not full proof); those in the formal sector (about 12.3 percent of the population) will be served through a participatory insurance model. The strategy expects the middle 56.2 percent of the population, which is about 87 million people, will be served by microinsurance or other innovative solutions. The plan the country now has to achieve is one pillar of universal health coverage that is accessing healthcare without financial hardship. While the country is giving  high priority to health sector reforms, how people are paying for that healthcare remains far from being ideal. And this brings us back to the discussion of financial inclusion again— what kind of financial service will ensure that people of Bangladesh are financially included?
I personally believe Bangladesh still requires a lot of handholding between development partners, private sector providers and policymakers to ensure the financial sector provides the right products and services that meet the demands of the ever-growing population of Bangladesh. With a growing population of young and ageing people, we cannot have a one size fits all solution. Concerns keep on being raised about the balance sheet health of the mainstream commercial banks as to whether or not they are fit for the purpose of serving the needs of people and businesses or if they have the right corporate governance and investment capacity to venture into new territories of financial services. Improved corporate governance, on the other hand, can help these financial institutions get access to external sources of long-term finance which the local market is unable to provide right now.
With so many areas where reform is needed, one can always wonder what the entry point should be and whether there is a theory of change that can tell us which reforms are needed to be done in parallel and which are needed to be done sequentially. So much is yet to be done with LDC graduation knocking on our doors and I am contemplating whether to have that chocolate cake or not? While I decide on that, let me know what you think about the theory of change for financial sector reform!
The writer is a Development Practitioner and Ex-Banker.
Email: [email protected]