Price manipulators must be punished
Those who artificially raised prices did the country a great disservice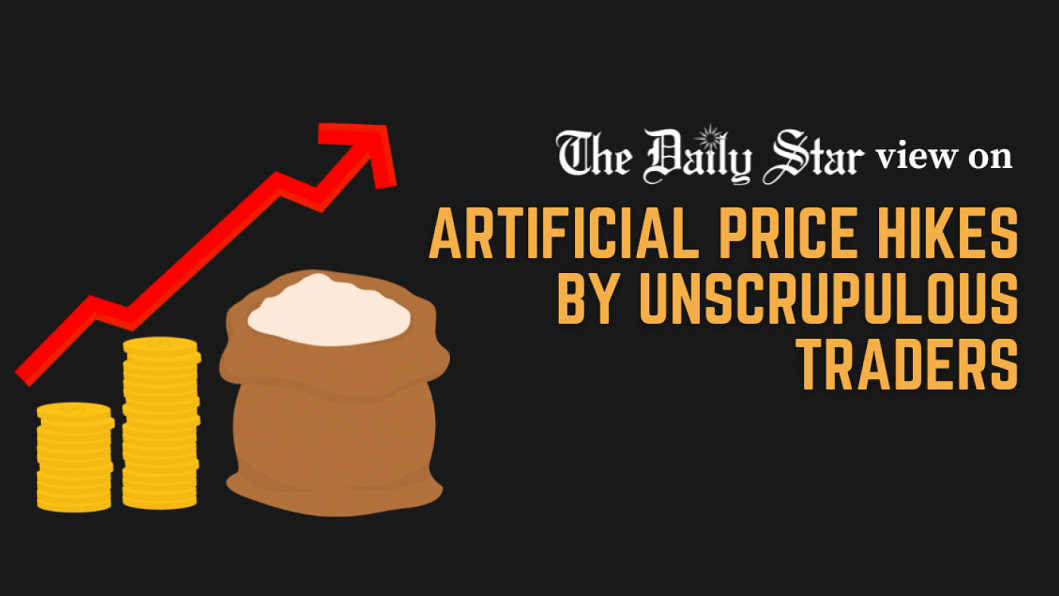 Our suspicion that some unscrupulous traders have been taking advantage to unjustifiably raise prices using the excuse of a global price hike, and despite prices of certain commodities going down internationally, has been confirmed by the findings of one of our intelligence agencies. The investigation, which studied the price movement of commodities in local and international markets over a 12-month period from August last year, found that the price increases in the local market were disproportionate to their rise abroad. In fact, in many cases, when global prices dropped, the opposite ended up happening in our domestic market.
Take, for example, the price of pulses which, despite dropping 14 percent in the global market, rose by 29-39 percent domestically. And also onions, the price of which increased by nine percent despite it becoming 28 percent cheaper in the global market. Sugar price saw a similar trend, declining by 11 percent globally, but increasing by 15 percent at home.
Though we have seen such price manipulations before, and perhaps all too regularly, what is even more unconscionable this time is that it took place at a time of a national crisis, and also when the majority of people had barely managed to recover from the damaging effects of a pandemic. The double whammy of legitimate economic difficulties due to a war abroad coupled with price manipulation at home has nearly broken the back of the middle class, while lower income groups have had to significantly cut back on their food intake.
While this was happening, what was the government doing? How is it that while high government officials kept lecturing the public to accept austerity, mega companies were colluding to manipulate the market right under their noses? How have government officials become so oblivious to reality, and to the sufferings of the people in general?
While it is critical to get the answers to these questions, we are somewhat encouraged by the fact that the Bangladesh Competition Commission has filed cases against 36 individuals and companies such as Pran Foods, Square, ACI, Akij, City, Meghna, Bashundhara and S Alam Group, accusing them of creating an artificial crisis in the market. However, given the fact that the government has previously gone out of its way to protect the interests of some of these larger companies – or at least their owners – at the cost of public interest, we are yet to be convinced that justice will indeed prevail.
But that is what desperately needs to happen right now. If the government ensures that price manipulators – particularly the more influential ones – are punished, and exemplarily so, for the crime of piling more misery onto the people and the national economy at a time of great crisis, then there will be some hope of price manipulation finally getting somewhat checked in the country. The ball is now in the government's court.