Hasan and Sohel deserve justice
Police authorities must unearth the truth behind questionable DB raid and arrests in 2016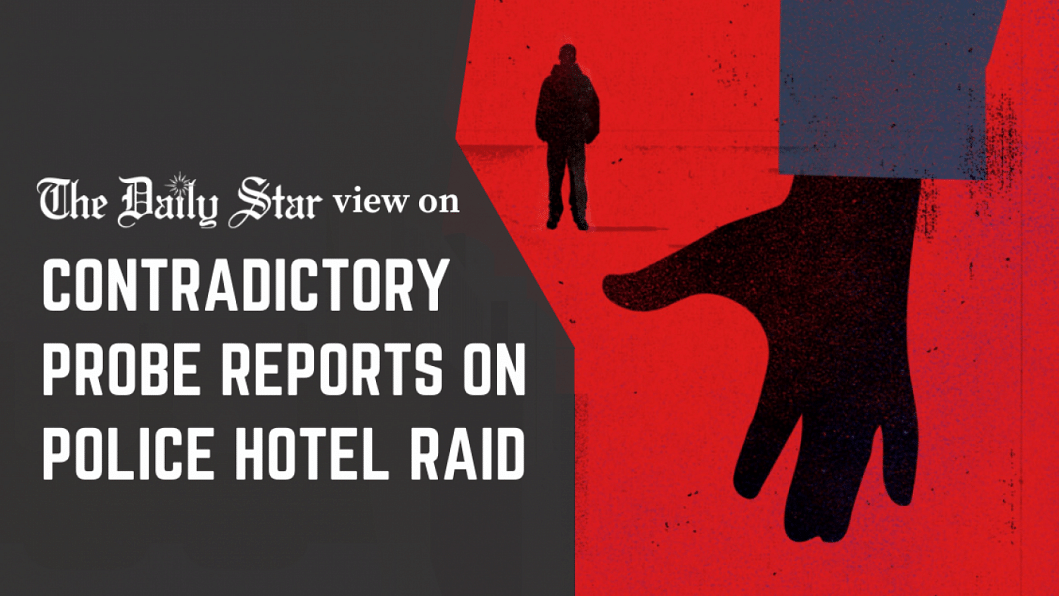 We are disappointed at the way investigations into a case filed over the "confiscation" of fake bank notes from a hotel in Paltan in 2016 have been going on, with the two men implicated in this case still struggling to get justice as they allege that the first information report (FIR) and the subsequent case filed against them had been cooked up by some officers of the Detective Branch of police. According to our report, the two men, Hasan Majumder and Sohel Rana – then manager and chef of Hotel Bandhu, respectively – were arrested by plainclothes DB men from the hotel premises on November 6, 2016.
Although footage from two CCTV cameras showed that the duo were being handcuffed and taken away by a group of DB men – and eyewitnesses also confirmed it – the FIR prepared by police a day after the incident gave a completely different picture. It mentioned that police officers arrested them from an alley near Fakirapool Fish Market area while the duo were apparently fleeing the spot with Tk 25 lakh worth of fake notes.
Reportedly, after Hasan and his brother filed complaints against nine DB men to the Police Headquarters, Dhaka Metropolitan Police, the Prime Minister's Office, and the home ministry, multiple probe committees were formed to investigate the allegations. However, until now we were in the dark about what these probe committees had found. And now that the police submitted two probe reports before a Dhaka court, we are even more shocked at the contradictions they contain. While the first probe report could not find any proof that fake notes were confiscated at the place mentioned in the case – with the place of arrest mentioned also contradicting the video evidence – the second report did not take the CCTV footage into consideration at all, and said that Hasan's allegations against the officers were false.
Why such contradictions in the probe reports? Why did the second probe body ignore the CCTV footage of the incident? Why did they not listen to the versions of the many eyewitnesses of the incident besides their own men? Did the police just form the second probe body to save their own men? All these questions need to be answered. And the allegation by one of the accused that DB officials demanded Tk 3 lakh from him for their release must also be investigated.
It is unfortunate that six years after the case was filed, the accused are still having to appear before the court. Both of them are living in financial hardship as their families had to sell most of their belongings, including land, to fight the case. We urge the higher authorities of the police to look into this case sincerely, clear the contradictions, and take action against their men if found guilty.