London's Tower Hamlets to name buildings after Bengali heroes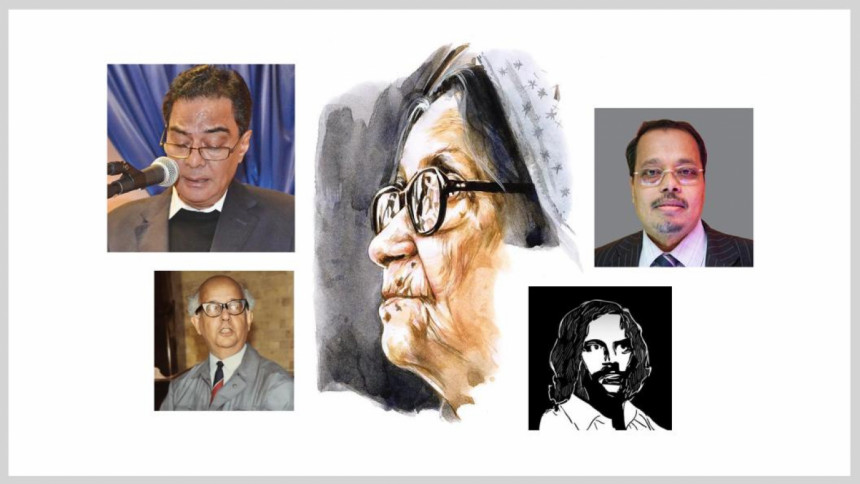 Tower Hamlets Mayor John Biggs has announced name proposals for four more Council buildings across the borough after local community heroes of the past.
The announcement comes after Altab Ali House in Wapping was unveiled last year, with the mayor outlining the significance of the building names to celebrate the diverse communities in Tower Hamlets at a press conference held yesterday (January 24).
Altab Ali was a victim of a racist attack in 1978.
The new proposed building names and locations include Tassaduq Ahmed in Mile End, Shahab Uddin Ahmad Belal in Stepney Green, Sufia Kamal in Bethnal Green and Syed Ashraful Islam in Spitalfields and Banglatown.
The inspiration behind these building names comes from the deep-rooted Tower Hamlets community in which each was involved.
TASSADUQ AHMED
Social and political campaigner Tassaduq Ahmed was made an MBE in 1989 and received the Freedom of Tower Hamlets in 2000. He published two newspapers in England -- Desher Dak and Eastern News.
He donated the first typewriter to the Bengali weekly, the Janomot, and later established the Ganges in central London, becoming one of London's most famous Asian restaurants. Tassaduq also played a key role in a wide range of organisations, including the Brady Centre and the Spitalfields Small Business Association, before sadly passing away in 2001.
SHAHAB UDDIN AHMAD BELAL
Shahab Uddin Ahmad Belal was a prominent member of the Bengali community. As a councillor for Tower Hamlets, he was active in the development of this community in the 1980s and '90s. In addition, Shahab Uddin, a resident of Stepney, was a frontline activist in the anti-racism struggle before passing away in 2018.
SUFIA KAMAL
Sufia Kamal was a renowned Bangladeshi poet and political activist. She took part in the Bengali nationalist movement of the 1950s and was civil society leader in independent Bangladesh. She actively helped freedom fighters during the Bangladesh Liberation War. She died in 1999 and was the first woman to be given a state funeral in Bangladesh.
SYED ASHRAFUL ISLAM
Syed Ashraful Islam was a key local community activist. He worked within the education department in Tower Hamlets and became a director of the former Montefiore Community Centre. He also served as a Member of Parliament and Minister of Public Administration of the Government of Bangladesh. Syed Ashraful Islam passed away in 2019.
Mayor John Biggs said, "It's fitting that we continue to name these council buildings after pillars in the community of Tower Hamlets. It celebrates our diverse communities whilst also educating our younger generations about who these people were, what they achieved and what this meant for residents across our borough."