52 migrants including 16 Bangladeshis arrested in Malaysia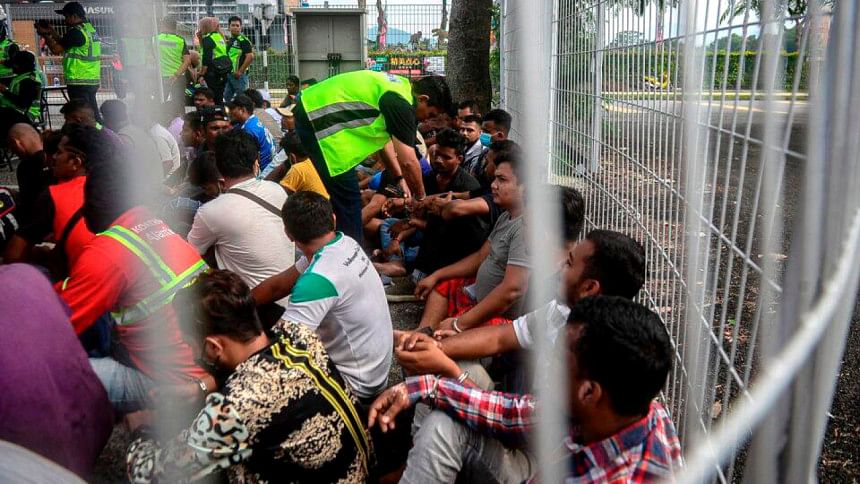 Malaysia's immigration authorities have arrested 52 immigrants, including 16 Bangladeshis, for not having valid documents.
The Road Transport Department (RTD) handed them over to the immigration police as they did not have valid documents after making the arrests for vehicle-related offences.
They were arrested yesterday (October 20, 2022) in a raid from Kuala Lumpur wholesale market. 
Among the arrestees, 16 were Bangladeshi nationals, 28 from Myanmar, six from Indonesia and two were from India.
The arrestees were between the ages of 30 and 50.
RTD Deputy Director Zulkifly Ismail told local media that the crimes of the migrants were not having driving licences and expired insurances of vehicles.
During the raid, 58 vehicles including eight lorries, 12 vans, 25 motorcycles, six forklifts, and seven tricycles were seized.
Later, they were shown arrested and handed over to immigration authorities.
The writer is an expatriate journalist living in Malaysia