Ethnic minorities to get jobs in Korea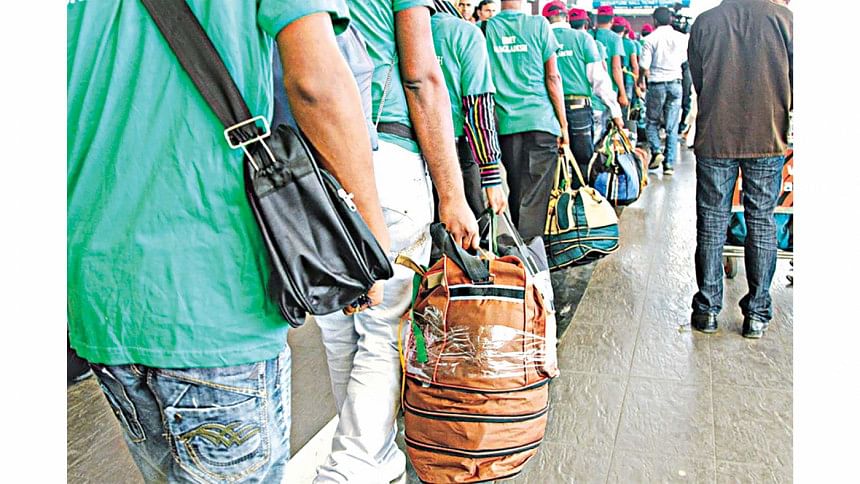 Persons belonging to ethnic minority communities in Bangladesh will be getting employment opportunities as "seasonal" workers in South Korea's agriculture and fisheries sectors.
State-owned recruiting agency Bangladesh Overseas Employment and Services Limited (Boesl) will send workers belonging to the ethnic minority communities, each of whom can earn about Tk 1.20 lakh a month from the job.
A Boesl official said they called for an interview of a group of candidates yesterday at the Boesl office in the capital.
So far, Boesl has received a demand for 200 Bangladeshi workers. This will be the first time that Boesl is sending workers to Korea's agriculture sector.
At present, South Korea hires workers from Bangladesh under its Employment Permit System (EPS) in the manufacturing sector.
A Boesl circular published on August 10 said people belonging to different ethnic communities, including the Chakma, Marma, Garo and Santals, will be prioritised for jobs in South Korea.
However, an official at Bangladesh embassy in Seoul said the Korean authorities did not mention prioritising people belonging to ethnic minority communities but Bangladesh is trying to send workers from these communities as their skill sets in farming match the requirement of South Korea, the official added.
Mokima Begum, first secretary (labour welfare wing) at Bangladesh embassy in Seoul, said they are expecting that the workers will start arriving in South Korea from this month.
Under the seasonal category, the workers will have the opportunity to work for five months in Korea as South Korea's peak farming season usually remains active for five months starting from September because of its weather condition.
Mokima also said after the end of the job contract, Bangladeshi workers will have to return home. However, they will also be prioritised if South Korea needs such workers in future.
The Boesl circular requires the workers' age to be between 30-45 years. They are also required to have two years of experience in agriculture and fish farming.
Selected workers will have to bear their own airfare while they will have to pay Tk 29,890 as various other costs, including Tk 15,000 as Boesl's service charge.
Besides, the workers will have to deposit Tk 50,000 each as refundable collateral.
If a worker does not return after the job contract, the collateral money will be confiscated. Moreover, action will be taken against the worker as per the rules, as mentioned in the circular.