Biman's principal engineer, 4 others suspended over damage to 2 Boeing aircraft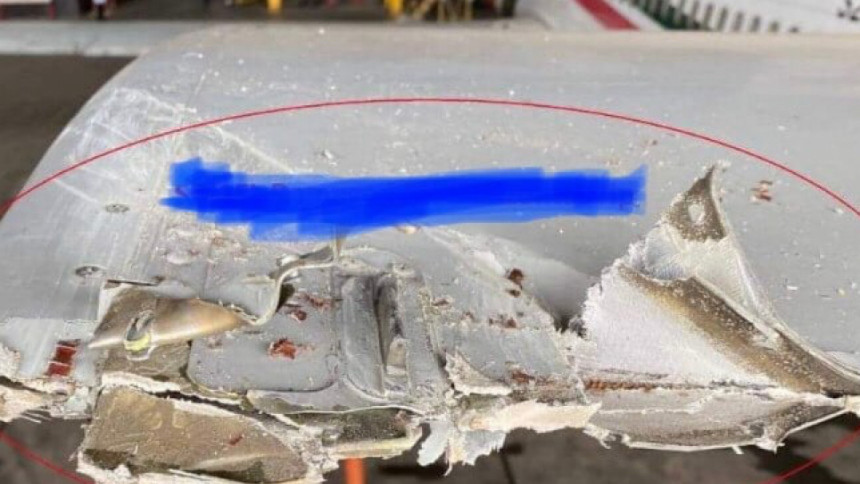 Biman Bangladesh Airlines has suspended its principal engineer and four others over the damage to two Boeing aircraft on April 10, 2022.
The five officials Principal Engineer Mohammad Badrul Islam; three engineer officers -- Md Mainul Islam, Syed Bahaul Islam, and Selim Hossain Khan; and GSE Operator Md Hafizur Rahman, Biman Managing Director and CEO, Dr Abu Saleh Mostafa Kamal, told The Daily Star today (May 11, 2022).
The action was taken based on a report of the investigation committee formed by the Civil Aviation and Tourism Ministry.
According to the investigation report, the five officials and staff were held responsible for flouting section 55 of the service rules of Bangladesh Biman Corporation Employees (1979) Regulations, which is a punishable offence.
The punishment will come into effect immediately, said the report.
The national flag carrier had formed two committees and the ministry formed one committee following the incident at the Hazrat Shahjalal International Airport on April 10.
The Boeing 777-300ER while entering the hanger on April 10, collided with the Boeing 737-800, which was already there, as a result, the radome and front bulkhead of the 777 aircraft and the horizontal stabiliser on the left of the 737 aircraft were partially damaged.
The two Boeing aircraft, however, came into operation within three days.
Ali Naser, chief engineer (quality assurance) of Biman headed a four-member investigation committee while another committee was formed headed by Biman's chief of safety.
The civil aviation ministry also formed a four-member investigation committee headed by an additional secretary.