BUSINESS PERSON OF THE YEAR
A man of ethics and passion
M Anis Ud Dowla adopted the values of a multinational company but held on to the flexibilities of an entrepreneur. He started with a mission to improve the quality of lives of people and stuck to that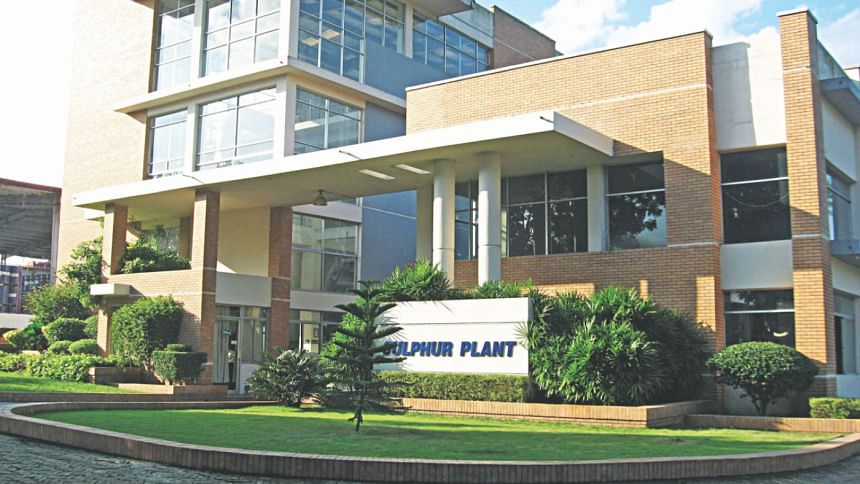 The opportunity came to him 32 years after he began his career in 1960. The Imperial Chemical Industries (ICI) had decided to divest its shareholding to local management in 1992 and M Anis Ud Dowla grabbed the opportunity without thinking twice.
Dowla became the major shareholder of the company and renamed it to Advanced Chemical Industries (ACI).
"It was a great opportunity for me that such a multinational company wanted to hand over its operation to me. This was no risk," said Dowla, now 81, sitting in his office in Tejgaon.
When ACI started its journey in 1992 under Dowla's stewardship, its turnover was Tk 8 crore and employee count 230. Today, its turnover hits Tk 5,000 crore with over 15,000 employees.
Born on March 1, 1937 in Faridpur, Dowla studied physics at Dhaka University and also obtained a master degree in public administration from Karachi University.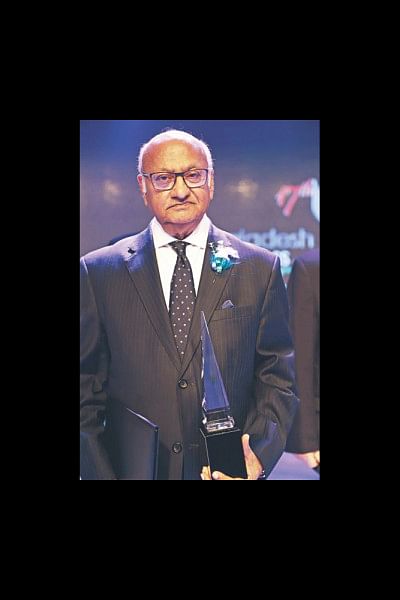 After completing education, he joined Pakistan Oxygen, progressing through the ranks to become its managing director, then rechristened to Bangladesh Oxygen.
In 1987, he joined ICI PLC as the group managing director for its Bangladesh operations and continued to lead the team here until 1992.
ACI now comprises two publicly listed companies and 12 subsidiaries with diverse interests ranging from pharmaceuticals, consumers goods and agribusiness.
In his role as the majority shareholder, he maintained a multinational work culture and stayed focused on improving quality, the testimony of which can be found from his initiative to secure the ISO 9001 certification, the international standard for quality management system, for ACI in 1995, the first for a Bangladeshi company.
In 2000, ACI obtained the ISP 14001 certification, which is a global standard for environmental management system, again a first for the country.
Under his leadership, ACI was one of the first companies to produce iodised salt in Bangladesh. To cater to the demand for hygienic grocery shopping environment, ACI set up a supermarket, which is today the biggest chain in the country.
"We started with a mission to improve the quality of lives of people and we stuck to that."
Dowla adopted the values of a multinational company but held on to the flexibilities of an entrepreneur. Ensuring discipline and creating an ethical work culture were paramount in building an empire, he learnt from his stints at two multinational companies. 
"Ethics in the long run pays. It is difficult to continue to maintain high ethics. But it is my belief that if you have tolerance, ethics make things much easier." 
As an entrepreneur, the biggest mistake he sees people making is being greedy and chasing short-term gains.
"Business is to create a market, sustain customer base and grow from that strength. It is like planting a tree. Unless your roots become strong, you cannot become big."
"Once you give up greed and go for your principle, you may not make as much profit but you have a solid base of customers. A customer chooses your product because he/she trusts you, because, you are compliant. We do not want to be rich overnight."
Today, ACI is the market leader in aerosol, antiseptic liquid, mosquito coils and salt. It is operating in a big way in insecticides, fertilisers and soil nutrients, hybrid rice seeds and high-yielding vegetables seeds.
Dowla said the ACI and its branches have grown organically.
"How it has grown we wonder now looking back. Yes, we have grown reasonably big but if you see the opportunities available in Bangladesh, it is tremendous."
Under his initiative, the ACI established its own bio-technology research laboratory, complete with a gene bank.
The ACI is one of the six companies in Bangladesh that adopted UN Global Compact Principles in September 2003.
Dowla advised the youths to love their work. "Love what you do and do it with passion. Keep trying and do not give up."
One can have a wonderful life if the person studies engineering or medical. "But there is no guarantee that one would succeed."
Looking forward, he said he wants to instil professionalism in the company. Companies should not be run by families, he said.
At the same time, he wants to see the ACI being recognised for its contribution to the development of Bangladesh.
"ACI has a role to play in nation building. We want to be recognised as a service-oriented company helping the nation."
Dowla, now the chairman of ACI Ltd, said the ACI's management approach is becoming true to what it says.
"There is no shortcut in our system. We should be able to leap frog into the future. We are on the right track and we have touched the right chord."