EVM might plunge nat'l polls into controversy: EC Mahbub
Election commissioner strongly disagrees EVM decision, walks out of meeting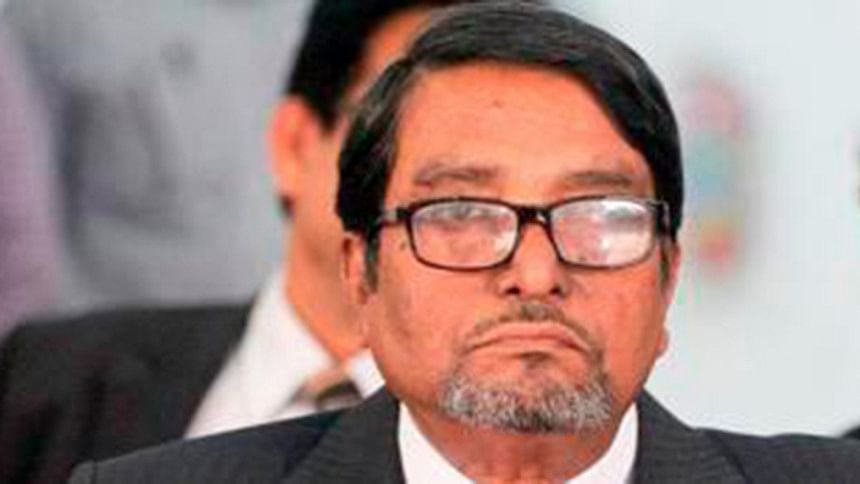 An election commissioner has strongly opposed the use of electronic voting machine (EVM) in the upcoming national election saying "it alone might plunge the polls into controversy".
Election Commissioner Mahbub Talukder placed the opinion in written form today when he walked out of a key meeting to amend the charter of Representation of People Order (RPO) to incorporate the use of EVMs in the upcoming parliamentary election.
Just four months ahead of the national election, the Election Commission has drawn up plans to use EVMs in several constituencies, a move that has drawn criticism from parties.
Today, Chief Election Commissioner KM Nurul Huda led a meeting with his commissioners at the commission's Agargaon office for amending the RPO to implement the decision.
Election Commissioner Mahbub Talukder walked out of the meeting 20 minutes after it began around 11:10am, placing a note of dissent and clarifying his position.
The Daily Star has obtained a copy of his note of dissent; where he said that he does not support the commission's move to amend RPO and differs with the commission's decision.
In the note, he wrote that he is not against the technology, but that there are two big gaps in implementation of the technology – lack of trained manpower to handle the technology and the distrust of the people on its use.
"I am doubtful that the commission can complete necessary training in the runup to the elections. Also, there has been some untoward incidents with the EVM when it was used during the previous city corporation elections," he wrote.
"There have been allegations that vote rigging has taken place with EVMs," he said. "The use of EVM alone can plunge the national elections into controversy."
It is to be noted that the 11th parliamentary elections are likely to be held in December, according to what the commission has said.
Last reported, the meeting of the commissioners was adjourned until 3:00pm.