Anti-discrimination bill: Sparks hope, yet loads need to be changed
Say experts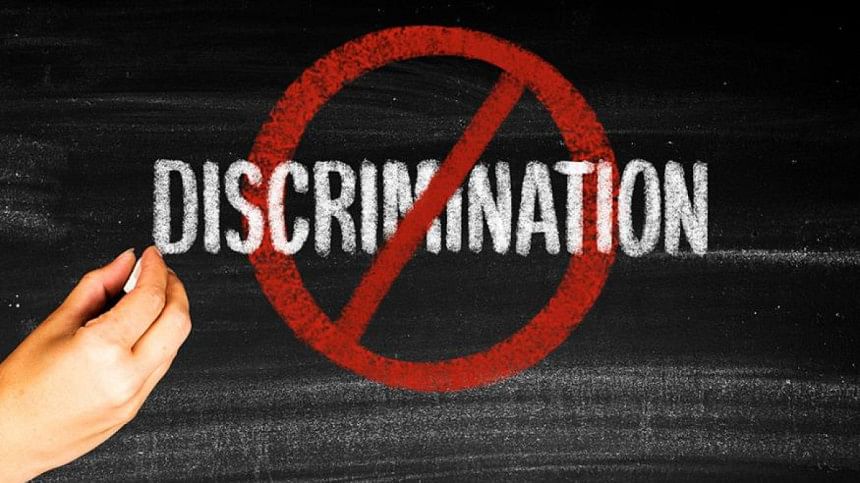 Eminent citizens yesterday said the long-anticipated anti-discrimination bill sparks hope, but it should undergo significant changes before it's passed.
Law Minister Anisul Huq placed the "Anti-Discrimination Bill 2022" in parliament on Tuesday. The bill aims to ensure dignity and equal rights to the citizens.
The bill was later sent to the parliamentary committee on law ministry for scrutiny. The committee was asked to submit its report before the House in 30 days.
Although the proposed law recognises different forms of discrimination that people face in their daily lives, it largely ignores the remedial aspects, the eminent citizens told a media briefing organised by Citizen's Platform for SDGs, Bangladesh, at the capital's Brac Centre Inn.
They said the draft law does not have a provision for punishment against discrimination, and stressed the need for proper functioning of the monitoring committee mentioned in the draft law.
Debapriya Bhattacharya, convener of the platform and eminent economist, said the platform has long been demanding the law.
Almost all the targets of Sustainable Development Goals (SDGs), especially goals 10 and 16, are centred on ending discrimination, he added.
"Many would say law takes its own course … but law takes its own course only if there is visible political will, a skilled administration and judicial system, and proactive monitoring by the citizen," he added.
Eminent jurist Shahdeen Malik said as there is a "political vacuum" in the country, police and bureaucracy have become more powerful and its reflection could be seen in different laws.
"Now, laws are being formulated to increase the power of bureaucracy," he said.
A national committee comprising 29 members will be formed under the law. However, in addition to a minister, 15 of those members will be either secretaries or joint secretaries whereas only three to four members will be from the civil society, he said.
Transparency International Bangladesh Executive Director Dr Iftekharuzzaman said it is difficult to be hopeful about the law's proper implementation.
Misuse of power is largely responsible for creating discrimination in society, he said, adding that the institutional capacity to prevent such misuse of power is largely absent.
The institutions which are supposed to take action against misuse of power have largely been made dysfunctional, he added.
Chairing the event, Manusher Jonno Foundation Executive Director Shaheen Anam said the objective is to see how far the law will be effective in empowering people and how easily they will get remedy against discrimination they face in everyday life.
Shaheen Anam added they have found several differences between the bill placed in parliament and the one they submitted, and they are expecting to discuss the differences with the parliamentary committee soon.
She also stressed on the importance of education, social harmony, respect for each other and tolerance to accept different opinions and eliminate discrimination.
"Only law cannot be enough to change the mindset," she added.
Supreme Court lawyer Sara Hossain said the proposed law does have a specific provision for remedy against discrimination.
She said many existing laws have discriminatory provisions.
Zakir Hossain, chief executive of Nagorik Uddyog, and Faustina Pereira, senior fellow of Centre for Peace and Justice, also spoke at the event.