What's on the menu at a rally?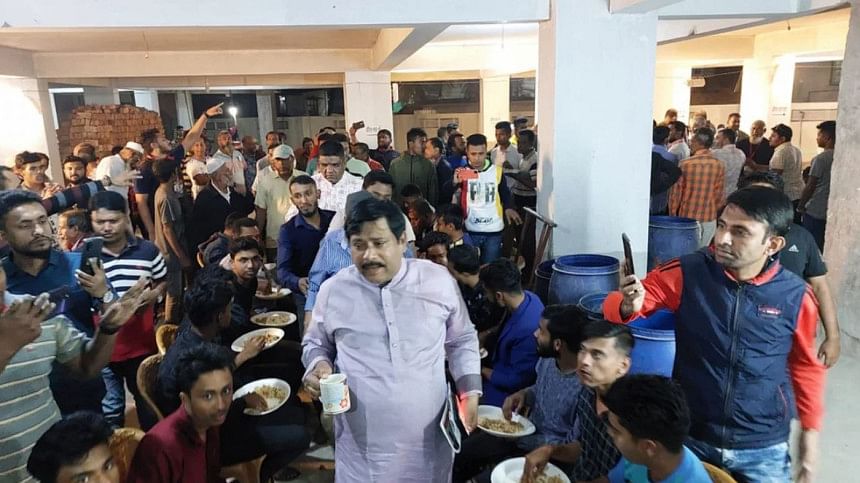 If you are wondering what BNP supporters and activists are getting to eat after reaching the rally venue in Cumilla a day ahead of the programme, the answer is that the menu is not too shabby.
Thousands of supporters are expected to attend the rally, which will be held at the Cumilla Town Hall premises tomorrow. So far, 10 cows have been purchased to feed those who will be attending.
For today's breakfast there was egg khichuri. Chicken curry and rice was served for lunch and for dinner there will be beef biriyani on the menu, former Cumilla city Mayor Manirul Haque Sakku said.
On the big day tomorrow, supporters, activists and leaders will get chicken khichuri for breakfast before they get down to the serious business of the rally.