BNP supporters crowd Cumilla ahead of rally
BNP supporters have been heading to Cumilla town since this morning to join their party's rally in Cumilla Town Hall premises tomorrow.
Supporters, activists and leaders of the party also brought out processions in key points of the city this morning as they were heading towards the rally venue, reports our local correspondent.
The BNP men are not allowed to spend the night in the venue, so they are going to Town Hall in small groups.
Former Cumilla city Mayor Manirul Haque Sakku said they have offered Juma prayers at the rally venue. "Around 15,000 people have already gathered there. Meals have been arranged for people coming from different upazilas," he said.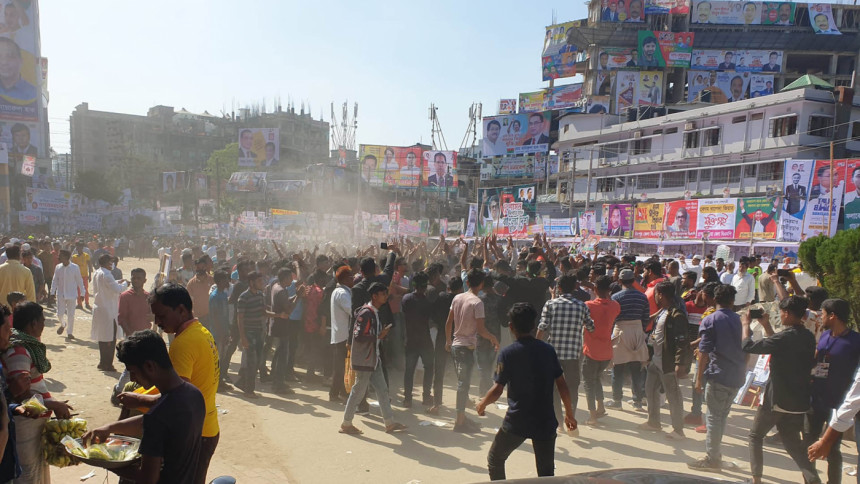 Egg khichuri, rice, chicken and biriyani will be served for the meals, he added.
BNP's Cumilla city unit acting convener Utbadul Bari Abu said BNP is ready for large number of supporters at the rally.
Activists of Swechchhasebak Dal have also been coming from five districts of the division to attend the rally, said Monir Hossain Parvez, convener of Cumilla city unit of Swechchhasebak Dal.
The stage and associated decoration have already been prepared for tomorrow's rally.