BNP rally starts at Nayapaltan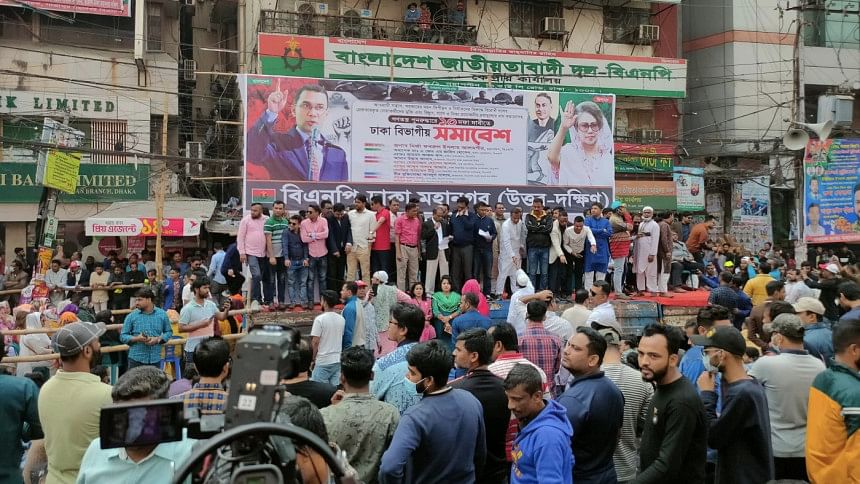 BNP leaders and activists have started a divisional rally in front of the party's Nayapaltan office to press home their 10-point demand.
The central and district unit leaders are addressing the rally at the venue from 2:00pm, in presence of BNP's Secretary General Mirza Fakhrul Islam Alamgir.
As part of the simultaneous movement, BNP and its other units have been organising the programmes, protesting the price hike of electricity.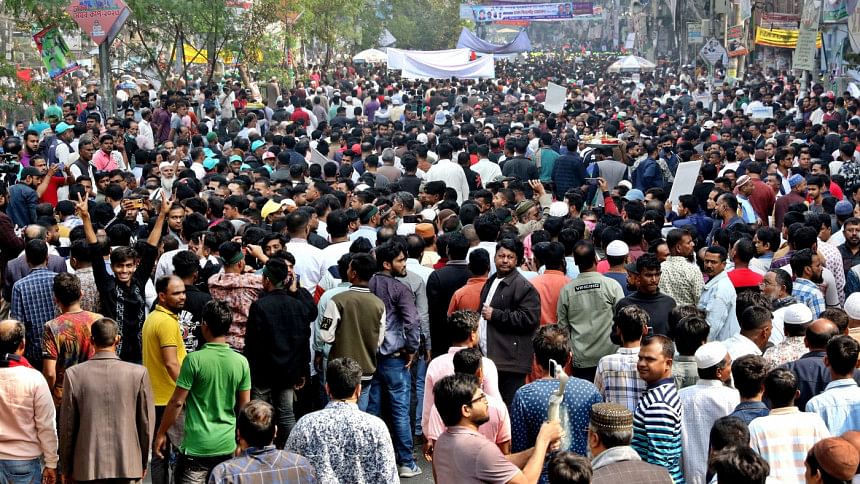 The party's leaders and activists have taken positions in and around the party's Nayapaltan headquarters since morning.
Meanwhile, a large number of police and members of other law enforcement agencies have been deployed in Nayapaltan and its adjacent areas to avert any untoward situation.
The BNP rallies are aimed at garnering support for its 10-point demand, which include holding the next national election under a non-partisan government.
Meanwhile, the ruling Awami league is holding "peace rallies" in Dhaka and five other metropolitan cities in an apparent bid to counter the BNP rallies.