Awami League expels Gazipur Mayor Zahangir Alam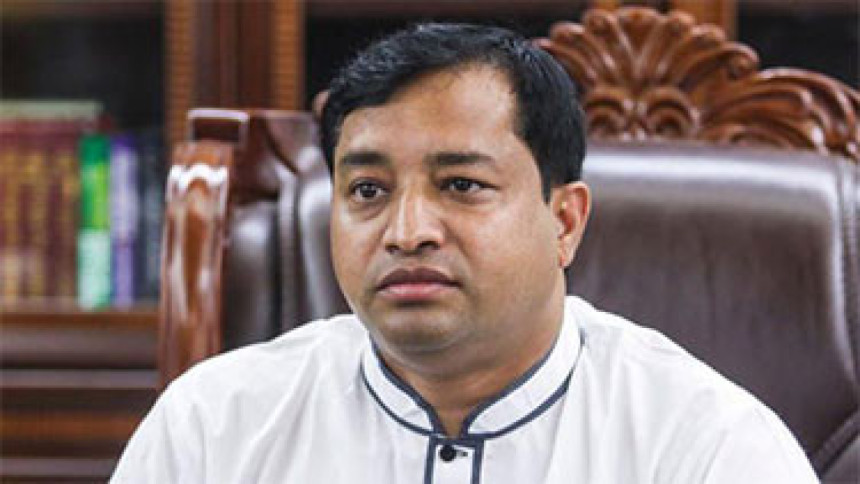 Gazipur City Corporation Mayor Mohammad Zahangir Alam, also Gazipur Metropolitan Unit Awami League general secretary, was expelled from the ruling party today.
The decision was taken at a meeting of the party's Central Working Committee with AL President and Prime Minister Sheikh Hasina in the chair, said Gazipur Metropolitan unit Awami League President Azmat Ullah Khan.
While talking to our Gazipur correspondent, Azmat Ullah Khan said, "His (Zahangir Alam) life membership has been revoked, that means he has been expelled from the Awami League."
On October 4, the AL central committee issued a show-cause notice on Zahangir over his controversial comments on Bangabandhu Sheikh Mujibur Rahman and the number of martyred freedom fighters. The notice was signed by Awami League General Secretary Obaidul Quader.
Azmat Ullah said, "It will be decided as per the law whether his mayoral post will exist. There is local government law in this regard for city corporations."
Azmat Ullah Khan said that the video, which went viral on social media, was recorded at an indoor event. Awami League leaders and activists could not accept the comments made by Mayor Zahangir over Bangabandhu and liberation war. There had been protests in every ward in the city.
When the news of Jahangir Alam's expulsion spread this evening, a group of local AL leaders and activists reportedly brought out a joyous processions and distributed sweets in different areas of Gazipur, added our correspondent.
Contacted, Gazipur City AL Organizing Gecretary Mujibur Rahman, also follower of Mayor Zahangir Alam, declined to make any comment in this regard. "I do not want to say anything as we don't get any letter in this connection."
Zahangir at a programme made some comments about Bangabandhu and questioned the actual number of martyred freedom fighters, and the video of the comments went viral.
Amid protests from party men, Zahangir termed the video's content "false and fabricated".
In a video statement on September 22, he also claimed that his rivals edited the contents of the video and released it on social media to make him, his party and the government appear "questionable".
Tensions within the party became obvious on September 24, when the mayor's supporters and opponents demonstrated by blocking the highway near Board Bazar.
Since then, party supporters of the rival groups had been staging protests and counter-protests in the city.