Grieving mother passes away a day after RU Prof Anwar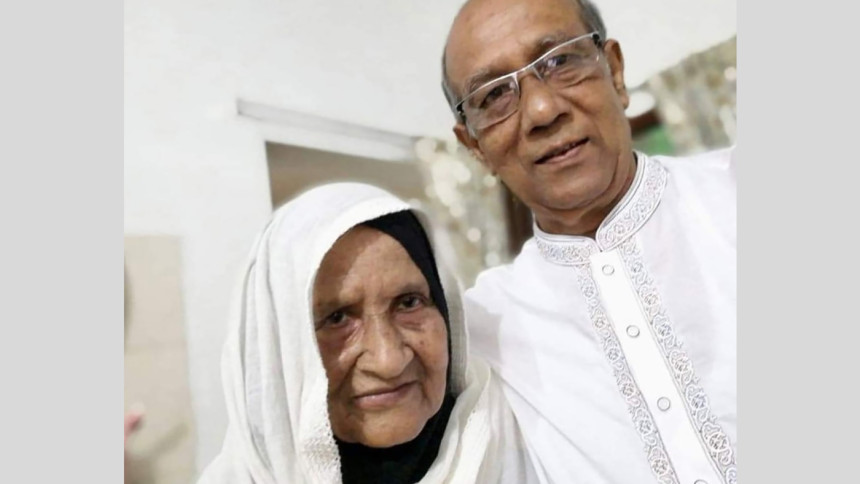 Dr Md Anwar Ul Islam, a retired professor of the Pharmacy Department of Rajshahi University (RU), passed away yesterday (June 17, 2022).
Prof Anwar (67) breathed his last at a hospital in Dhaka yesterday afternoon, said a press release issued by the Public Relations office of the university, reports our RU correspondent.
Meanwhile, when the professor's body was taken to his home in Faridpur last night, his mother, Rahima Begum (90), fell ill and died this morning, the family members said.
Prof Anwar's daughter, Sanin Nahira, said her grandmother fell ill soon after her father's body was brought to the house yesterday. At one stage, she suffered a brain stroke. Later, she was taken to the hospital, where she died this morning.
Nahira also said that Prof Anwar and his mother were buried in a family graveyard in Faridpur this afternoon after a namaz-e-janaza was held there.
According to the public relations office of the university, Prof Anwar completed his bachelor's and master's degrees from the Pharmacy Department of Dhaka University and later joined as a teacher at the RU pharmacy department.
He also served the university in various positions, including chairman of the pharmacy department, and as the dean of the Faculty of Science.
Professor Anwar also served as the vice-president of Bangladesh Pharmaceutical Society. Until his death, he worked as a professor in the pharmacy department of State University in Dhaka.
Meanwhile, RU Vice-Chancellor Professor Golam Shabbir Sattar expressed deep condolences over the death of Professor Anwar.