'Life through Rohingya eyes'
Photo exhibition launched at Liberation War Museum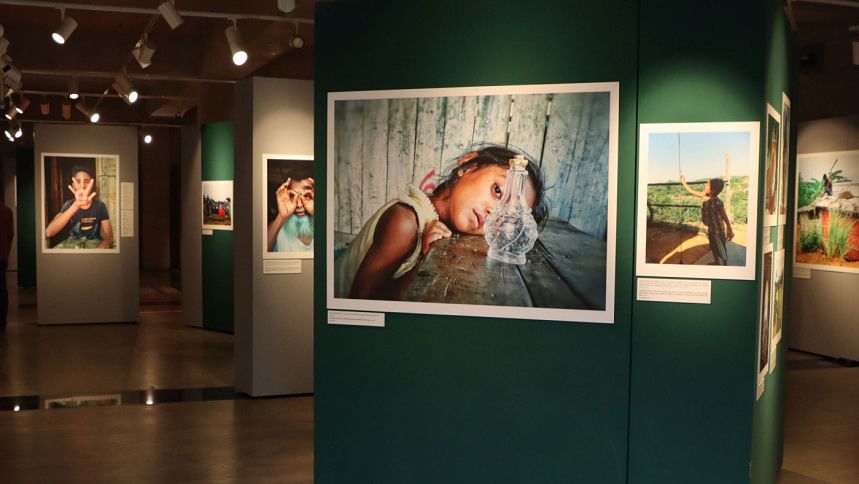 A photo exhibition titled "Life Through Rohingya Eyes" was inaugurated at the Liberation War Museum in the capital yesterday, marking World Refugee Day.
The exhibition, jointly organised by UN Refugee Agency (UNHCR) and Liberation War Museum under Rohingyatographer Collective, a refugee-led project supported by the agency. It features works of 19 Rohingya photographers, read a press release. 
Most of the photos on display offers an intimate peek into the lives of Rohingyas living the world's largest camp for them in Cox's Bazar. 
Curated by Sahat Zia Hero, the founder of the collective, its mentor David Palazón and Amena Khatun of the Liberation War Museum, the photos on display at the exhibition portrays the spirit of the deserted community and highlights their challenges, social position and the overall environments of the camps.
Johannes van der Klaauw, the UNHCR representative in Bangladesh; Sara Zaker, trustee of the museum, and two of the featured photographers spoke at the event, which was attended by diplomats and dignitaries.
The open-for-all exhibition will end on July 10.