Bangladesh will open fire at Myanmar border to stop trafficking: Momen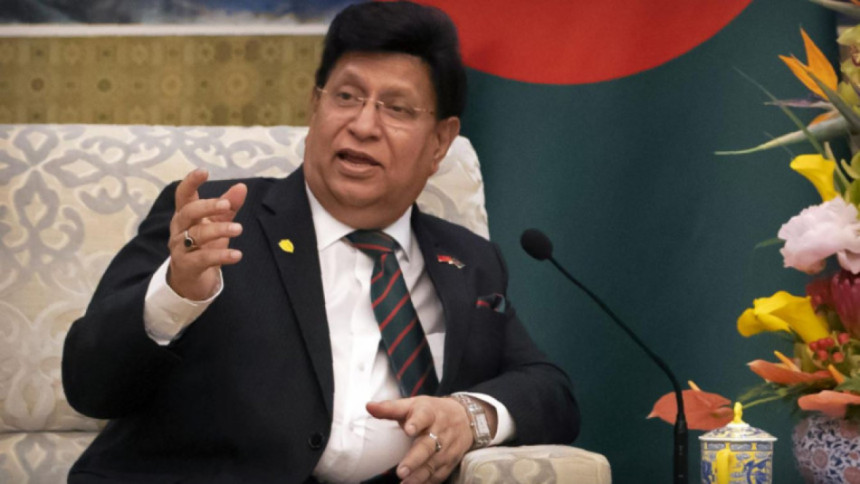 Bangladesh will open fire at border with Myanmar to stop arms and drugs smuggling and human trafficking, Foreign Minister AK Abdul Momen said today.
"We had decided never to open fire at the border. But I had a discussion with the home minister yesterday (Monday) about the current situation at the border and decided that we will open fire in the future," the minister said, adding, "Only then crimes like human trafficking or drugs and arms smuggling will stop."
He was talking to journalists after a programme at Sylhet MAG Osmani Medical College Hospital this morning.
The foreign minister said, "We have a history with Myanmar. In 1982, two lakh Rohingyas came to Bangladesh and were repatriated through negotiations. In 1992, another 2.53 lakh Rohingyas arrived and 2.36 lakh of them returned while others were taken by UNHCR. This time the number is bigger -- 11 lakh."
Referring to Prime Minister Sheikh Hasina's statement yesterday, he said, "We are talking about repatriation. But several international agencies are talking of long-term rehabilitation. There has been no conflict in Rakhine for the last four years; yet, they (agencies) do not tell them (Rohingyas) to repatriate. All they (agencies) talk about is keeping them in good condition and about their human rights here."
"They (agencies) are making absurd demands like giving Rohingyas the right to buy land, giving opportunities in employment and proper schooling. But these are not acceptable. Their (agency) intention is: if they (Rohingya) stay here, their (agencies) employment will be extended. The world is paying a lot for them, and we don't know how that money is being spent," the minister said.
Regarding Rohingya leader Mohib Ullah's murder, the foreign minister said, "He was an educated man, a teacher. His only goal was to return home. He used to say that they have no future here and must go back for a better future. And he is killed. It's sad. We want to investigate to identify his killers and they (murderers) must be punished."