Keep gold with relatives if leaving Dhaka for Eid: DMP chief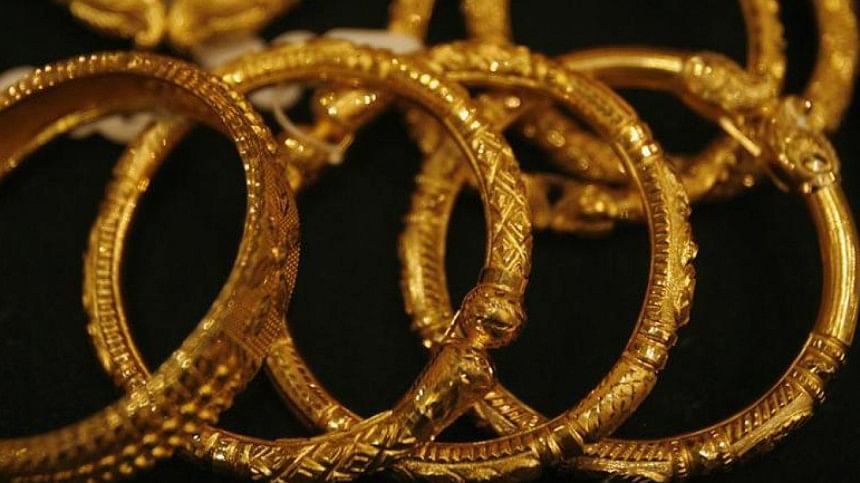 Dhaka Metropolitan Police (DMP) Commissioner Md Shafiqul Islam today advised city dwellers to leave their gold ornaments with relatives who live nearby before leaving Dhaka city during Eid.
"Many city dwellers go to their village homes to share the joy of Eid with their loved ones. During this time, their homes are empty," said the police commissioner.
"Necessary measures should be taken after talking to their respective security guards to prevent any untoward incident during this time," he said.
If necessary, one should keep their gold ornaments at the houses of their close relatives, he further suggested while addressing a monthly crime conference at DMP headquarter.
He said that half of Ramadan is already over.
Crowds are increasing in markets gradually. The activities of muggers and pickpocket gangs will increase during this time, he said.
The DMP commissioner directed the patrol team of police stations to remain alert. "Form special teams to arrest these criminals if necessary."
Addressing the traffic division, the DMP chief said traffic congestion is increasing ahead of Eid. For this, if necessary, the traffic at the entrances of Dhaka should be kept normal by coordinating with the police of the surrounding districts.
DMP officials including additional commissioners, joint commissioners were also present at the crime conference, among others.