Haji Salim taken to BSMMU from jail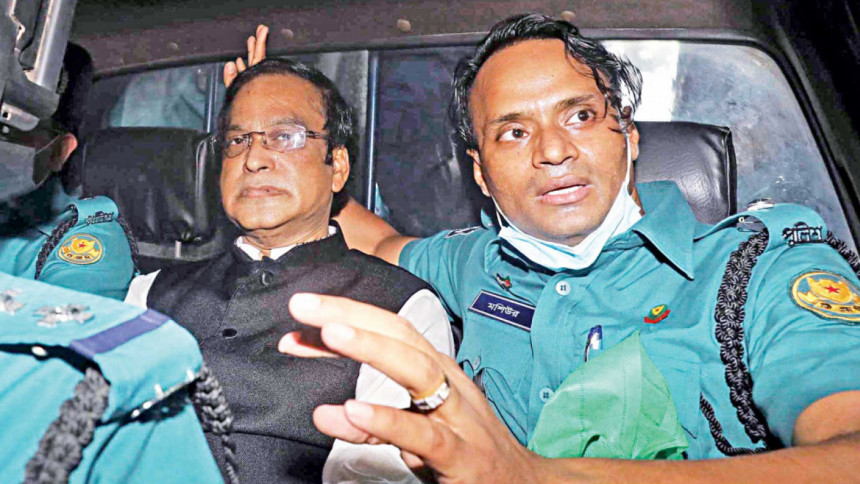 Lawmaker Haji Md Salim was taken to Bangabandhu Sheikh Mujib Medical University yesterday, a day after he was sent to jail in a corruption case.
"He was taken to hospital for treatment," Brig Gen ASM Anisul Haque, inspector general of prisons, told The Daily Star yesterday.
Jail officials said Haji Selim was suffering from different health complications, including heart disease and was taken to BSMMU by an ambulance as per court directives.
Salim, who was sentenced for 10 years in a corruption case filed in 2008, surrendered before a Dhaka court on Sunday afternoon and sought bail.
Rejecting his bail petition, the court sent him to Dhaka Central Jail in Keraniganj.
It, however, directed the authorities concerned to provide Salim with the first-class division and better treatment in jail, following two separate petitions submitted by the defence.
Brig Gen Md Nazrul Islam Khan, director of BSMMU, said Salim was admitted to the hospital around 10:30am with cardiac problem.
"We would conduct some evaluation tests on his condition and then identify the problem."