Ambassador Arshad-uz Zaman passes away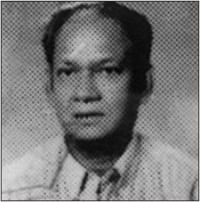 Former ambassador Arshad-uz Zaman, son of the late Khan Bahadur Fazlur Rahman, passed away due to a cardiac arrest at 8:15pm yesterday at the United Hospital in the city.
He is survived by his wife and two daughters and a host of friends and relations to mourn his death.
Zaman, a native of Bagerhat and a close acquaintance of Bangabandhu Sheikh Mujibur Rahman, led a highly distinguished career. He served as ambassador to Algeria, Egypt and Senegal and later became Assistant Secretary General for Political Affairs of the Organisation of Islamic Conference in Jeddah.
Ambassador Zaman was the first Bangladeshi to ever receive the Legion d'Honneur, the highest honour bestowed by the Republic of France. He was fluent in French and Turkish and translated the works of Nazrul Islam into Turkish and of eminent French writer Andre Malraux into Bengali.
After graduating from Kolkata University, he pursued a degree in Political Science at the famous Institut d'Etudes Politique at the Sorbonne University in Paris.
After retiring from the Foreign Service, Zaman became active in politics and was serving as an adviser to former President Prof Badruddoza Chowdhury prior to his death.
He was a true patriot who served during the War of Liberation primarily informing the western media about the atrocities committed by the Pakistani Army.
Zaman was also a prolific writer and contributed regularly to The Daily Star, Dhaka Courier, Janakantha and other publications.
His namaz-e-janaza will be held at Gulshan Idgah Mosque after Zohr prayers today.
Relatives and friends are requested to attend the janaza and pray for salvation of the departed soul.