Govt mulls private management for ZIA's cargo village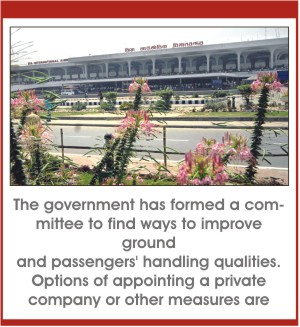 The government mulls putting the management of the cargo village of Zia International Airport (ZIA) under private management in efforts to improve services.
The plan for private management comes following complaints of delay in delivery of goods and losses of cargoes from the village, said an official of Civil Aviation Authority of Bangladesh (CAAB).
"The government has formed a committee to find ways to improve ground and passengers' handling qualities. Options of appointing a private company or other measures are being considered. But nothing has been decided," said CAAB Chairman Air Commodore Sakeb Khan Majlis.
Seeking anonymity another CAAB official, however, said the government is analysing the terms of references to float tender inviting bids from private companies to operate ground-handling task at ZIA's cargo village.
Biman Bangladesh Airlines, which operates ZIA and its cargo village, however is not in favour of appointing private companies. Biman also operates ground handing in all airports.
Air Commodore Majlis said, "The government will not do anything against the interests of Biman and country. But, we surely need to improve the quality of services in the airports."
"Our target is to improve the quality of the services in the airports," said Civil Aviation and Tourism Secretary Syed Mohammad Zobair. But no concrete decision has been made so far, he said.
An official said although Biman Bangladesh is a separate company now, it does not pay any fee to CAAB for operating the ground-handling task of ZIA and its cargo village.
"It is the Biman that is the guarantor of imported goods stored in the warehouse before delivery to importers. Even Biman compensates in the event of loss of any goods, said a Biman official.
Asked why Biman does not pay any fees to CAAB, the official said CAAB is entitled to making earning from flight landing, parking, boarding bridges and rentals of the buildings in the airports.
Biman Bangladesh Managing Director MA Momen said as per air service agreements, Biman has been the ground handling agency of ZIA and its cargo village.
"If the cargo village goes under private management what will be the fate of the air service agreements?" he questioned.
When asked, CAAB Chairman Majlis said the government has formed a committee to discuss the modalities of the issues.