Govt asked to explain failure to stop fatwa
HC gives Shariatpur admin 15 days to tell why it could not save life of 14-year-old rape victim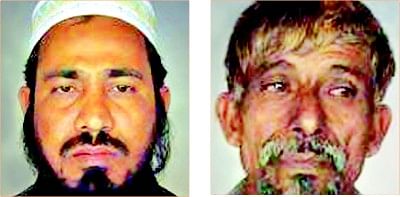 The High Court yesterday ordered district officials in Shariatpur to explain why they failed to protect 14-year-old rape victim Hena from being whipped to death as per a fatwa on Monday.
The deputy commissioner, the superintendent of police of Shariatpur and the thana nirbahi officer of Naria upazila -- where the incident took place--will have to report to the HC in 15 days how it happened although the court (HC) had eight months ago declared fatwa illegal and a punishable offence.
In a suo moto rule, the HC directed them also to report what steps they have taken in this regard.
An HC bench comprised of Justice AHM Shamsuddin Chowdhury Manik and Justice Sheikh Md Zakir Hossain issued the rule following press reports on the killing of Hena.
The reports said Hena was raped by her 40-year-old relative Mahbub on Sunday. Next day, a fatwa was announced at a village arbitration that she must be given 100 lashes. She fell unconscious after nearly 80 lashes.
Fatally injured Hena was rushed to Naria health complex where she succumbed to her injuries.
Supreme Court lawyer Seema Zahur yesterday placed before the HC bench a press report on the incident on behalf of Bangladesh National Women Lawyers Association.
Meanwhile, another HC bench yesterday directed the law enforcement agencies to submit a report to it within three weeks on what steps have been taken following this incident in the light of its judgement on extra-judicial punishment.
The bench comprised of Justice Syed Mahmud Hossain and Justice Nazrul Islam Talukder also ordered the information ministry to run a media campaign to create awareness among people against extra-judicial punishment.
The bench headed by Justice Syed Mahmud Hossain on July 8 last year delivered the verdict declaring illegal all kinds of extra-judicial punishment including those in the name of fatwa at local arbitrations.
Following three writ petitions, the court directed the authorities concerned to take punitive action against people involved in enforcing fatwa against women.
It also observed that infliction of brutal punishment including caning, whipping and beating at local salish [arbitration] by persons devoid of judicial authority constitutes violation of the constitutional rights.
Barristers Rabia Bhuiyan, Sara Hossain and Mahbub Shafique, and advocate KM Hafizul Alam, lawyers for the writ petitioners, yesterday placed the judgement to the bench following the incident involving Hena.
Ain O Salish Kendra (ASK), a human rights watchdog, expressed deep concern and shock yesterday at the killing of teenage rape victim Hena.
It demanded punitive action against those who enforced fatwa concerning her.
The ASK called upon the government to take effective steps to stop recurrence of such incidents.