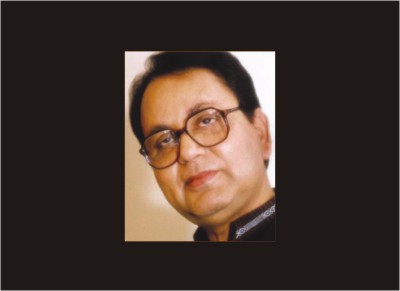 Bulbul Ahmed, the celebrity silver screen actor popularly known as Devdas, passed away at 1:00am yesterday at the age of 69.
Doctors on duty declared him dead after he was taken to Square hospital. Bulbul had been suffering from diabetes and cardiac diseases.
His death came unexpectedly, although for sometime he had been seriously ill.
Bulbul died on way to hospital, at a time when his family members were planning to celebrate his 70th birthday.
Involved in acting for almost half a century, the popular actor was expected to step into his 70 on September 15 this year.
"Actor Rahman, popularly known as Chunilal, left me forever several years back and Devdas has left me this time," said eminent director Chashi Nazrul Islam, who directed the film Devdas starring Bulbul that created a stir among its viewers.
Bulbul drew his inspiration through peeping at the rehearsal of his father Khalil Ahmed, who was a government employee and amateur actor. Bulbul embarked on his own journey as an actor through stage drama in 1965.
He made his debut on the small screen in 1968 and had a break on the silver screen in 1972. He directed the film "Rajlakkhi Srikanto" for the first time in 1987 and won the national film award for direction.
Bulbul, who was a banker from 1965 till 1975, also won the National Film Award thrice for his role in Shimana Periye, Shesh Uttar and Badhubiday.
He is survived by three children and wife.
The body of Bulbul is kept at the mortuary of BIRDEM hospital. He will be buried today after the namaz-e-janaza in FDC after Juma prayer.
President Zillur Rahman, Prime Minister Sheikh Hasina, Information and Cultural Affairs Minister Abul Kalam Azad and State Minister for Cultural Affairs Advocate Promod Mankin, in separate messages yesterday expressed their deep shock at the death of noted actor Bulbul Ahmed.
They prayed for peace of the departed soul and conveyed sympathy to the members of the bereaved family.