Civil society groups call to 'redouble' pressure on Myanmar for Rohingya repatriation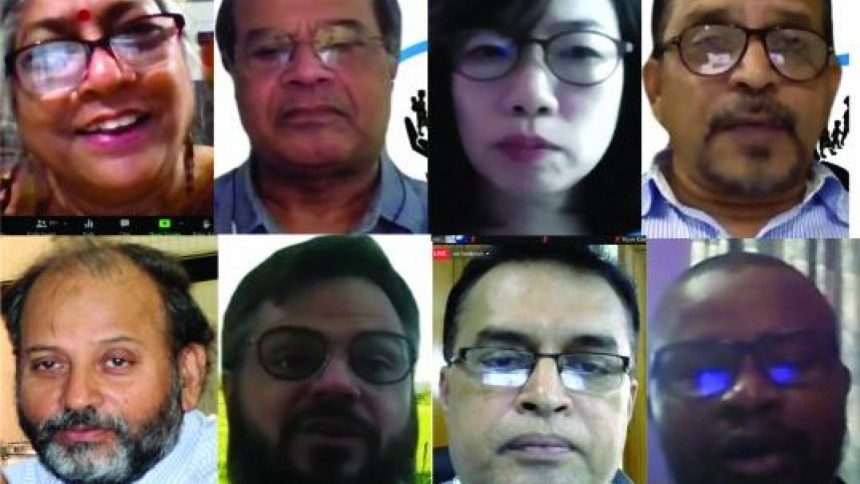 Civil society groups have called for the international community to redouble pressure on Myanmar for Rohingya repatriation.
They also urged all stakeholders to ensure the human dignity of the Rohingyas and social cohesion until repatriation from Bangladesh, where around one million Rohingyas took shelter, fleeing violence in Rakhine State, mostly in 2017.
The call came at a webinar organized by Cox's Bazar CSO NGO Forum (CCNF), a network of 50 NGOs working in Cox's Bazar, marking World Refugee Day today, at a time when Myanmar is facing political crisis since the military coup in February this year.
Many are worried that the repatriation could now even linger, but this puts further pressure on Bangladesh, especially due to the pandemic that pushed millions of people below the poverty line with the loss of businesses and jobs.  
"International actors should not only be limited to humanitarian assistance. They should redouble their effort and create pressure on Myanmar for Rohingya repatriation," said CCNF Co-chair Abu Murshed Chowdhury.
Myanmar bears the main responsibility for creating conducive conditions in the Rakhine state and ensure sustainable repatriation of Rohingyas, and the international community must hold it accountable for this, he said.
Soo-Jin Rhee, Deputy Representative of UNHCR Bangladesh, said it is unfortunate that during the last 10 years, the number of refugees has doubled in Bangladesh.
"The generosity of Bangladesh government and sacrifice of the local people is praiseworthy. We now need to ensure the dignity of the Rohingya people until the repatriation."